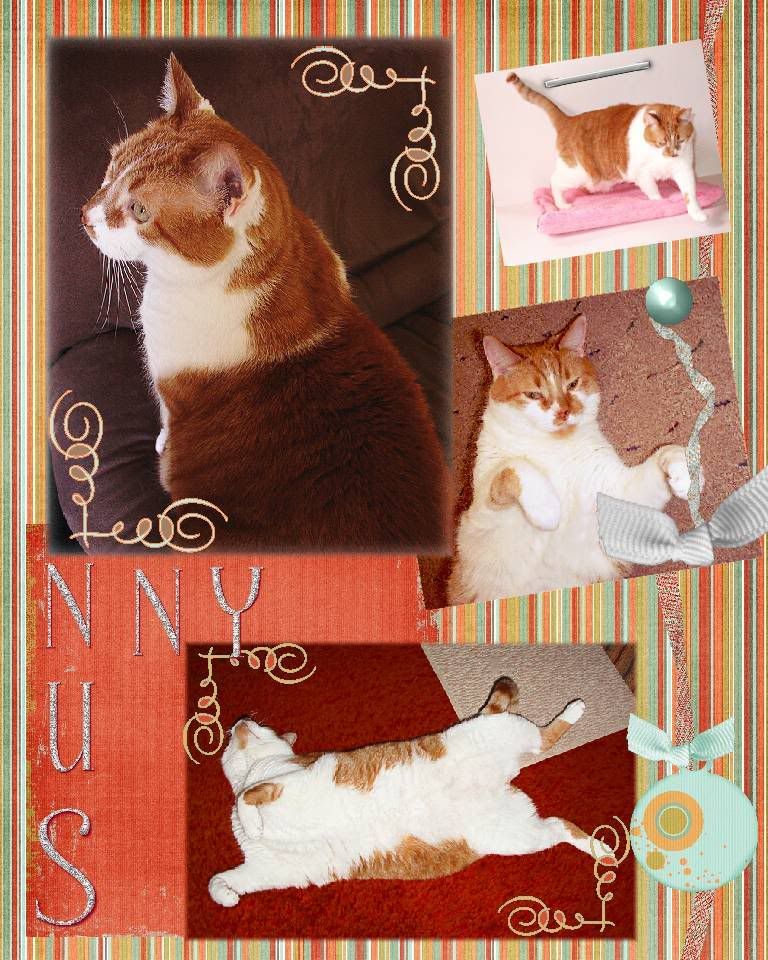 Click on image to enlarge.
Sunny, a.k.a. Gravey a.k.a. Mommy's Little Fatboy has some graphicly inclined people in his family, so he probably doesn't need a page done. However, he's a very handsome fellow, a ginger and white tabby, that I wanted to do something for him, just because I enjoy looking at him.
Sunny lives with his brother Rascal, a rather handsome Tuxi-Cat, and his pretty sister Olive Oyl, a tabby and white short hair. He can be found online at
Mommy's Little Fat Boy
.
Rather appropriately, I went with
Shabby Princess
'Sun Porch (by Amy Teets) for this piece. It's done in an 8 x 10 printable format.