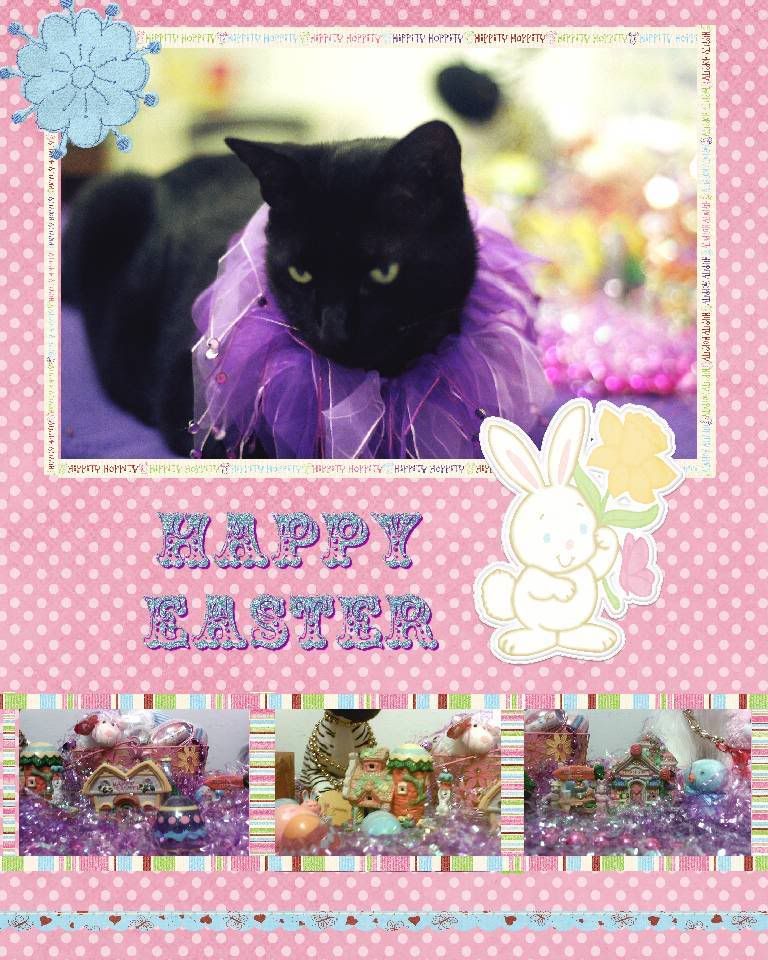 Click on image to enlarge.
The Hippy Hop kit by Karen Lewis has both Alphabets and word art included plus the cute little puffy bunny sticker. This made use of the word art, a very pensive look on Miss Diamond's face, and three shots of the Eastern Village that I bought this year at Walgreens.
I probably way over use this layout, but I almost always get a nice result out of it. This ended up looking pretty good, although the ribbon on the left is a little off from the picture. I really need to get a nice big monitor to work with. ::sigh::
The kit is for sale in the
Digital Freebies
boutique.