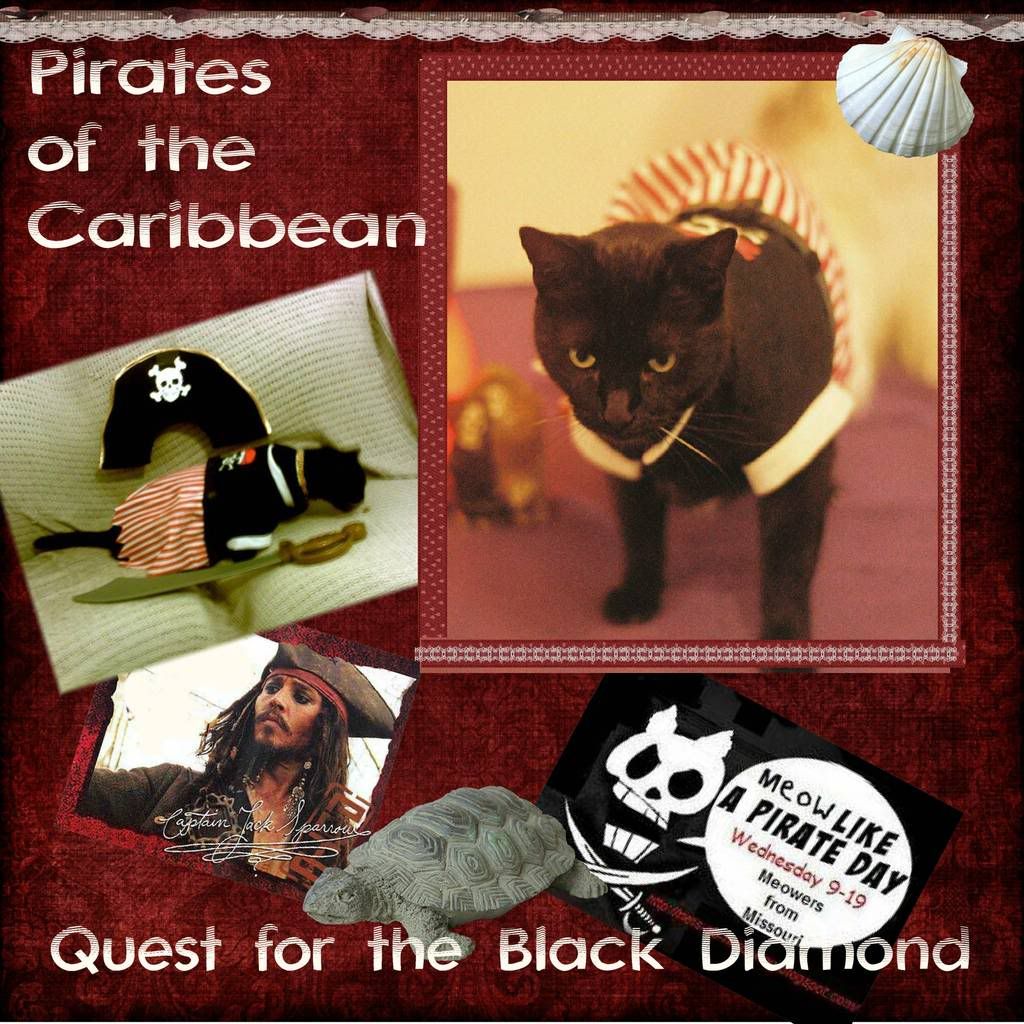 Click image to enlarge
I want to do an actual physical scrapbook for Diamond, but getting the supplies, printer inks, etc. and stilling down to work it s just a little on the hard side.
From 2007 Meow like a Pirate Day, here she is trying out for Pirates of the Caribbean IV.
Some of the Elements were from
Digital Scrapbook Freebies
Retrodiva Be Mine set with additional elements from PhotoSuite.
I prefer to put the collages together in Photosuite do to ease of use. I didn't need to take a class or read a book to figure out the simple things, like I did in Photoshop.