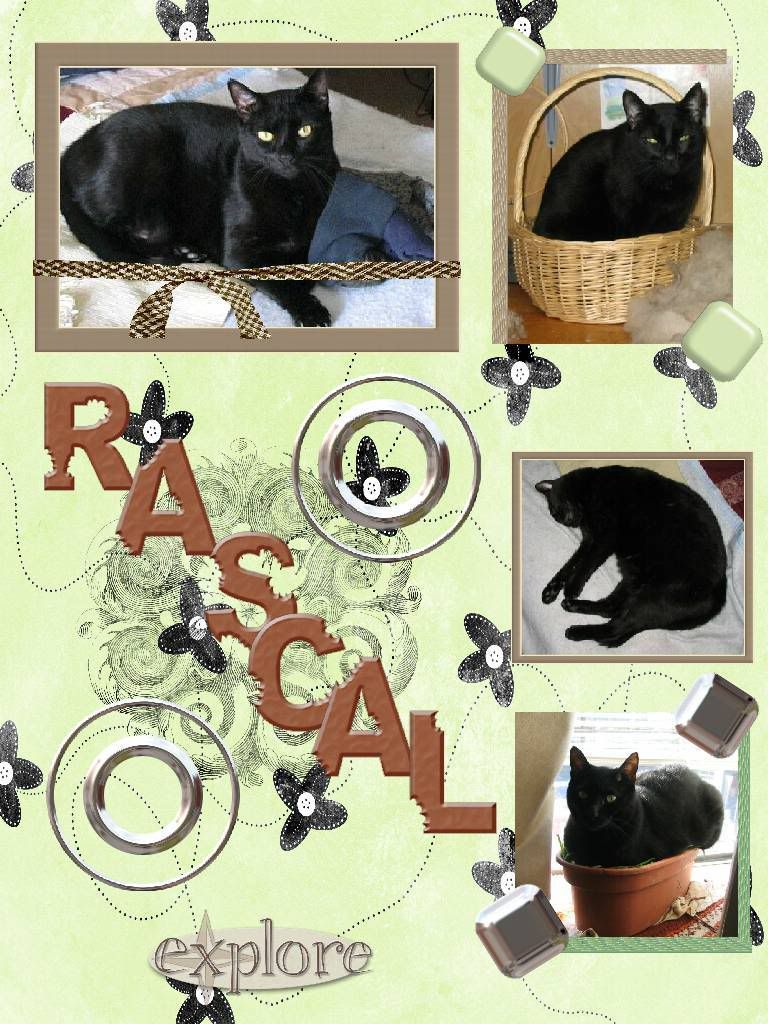 Click the image to enlarge
Rascal was diagnosed with lymphoma and is currently undergoing chemotherapy, which does not always agree with him. He is a 7-year-old domestic shorthaired who lives with his little Torti sister Catzee in South Carolina. He used to love going out into the garden and catching moles, but he as become (unfortunately for him), an indoor only cat.
You can keep up with Rascal and his battle with lymphoma at
Welcome to Rascal's World
.
I used
Shabby Princess
' Urban Kiwi kit for this, but added the Explorer Frames & Chocolate Alphabet from
Free Digital Scrapbooking
.