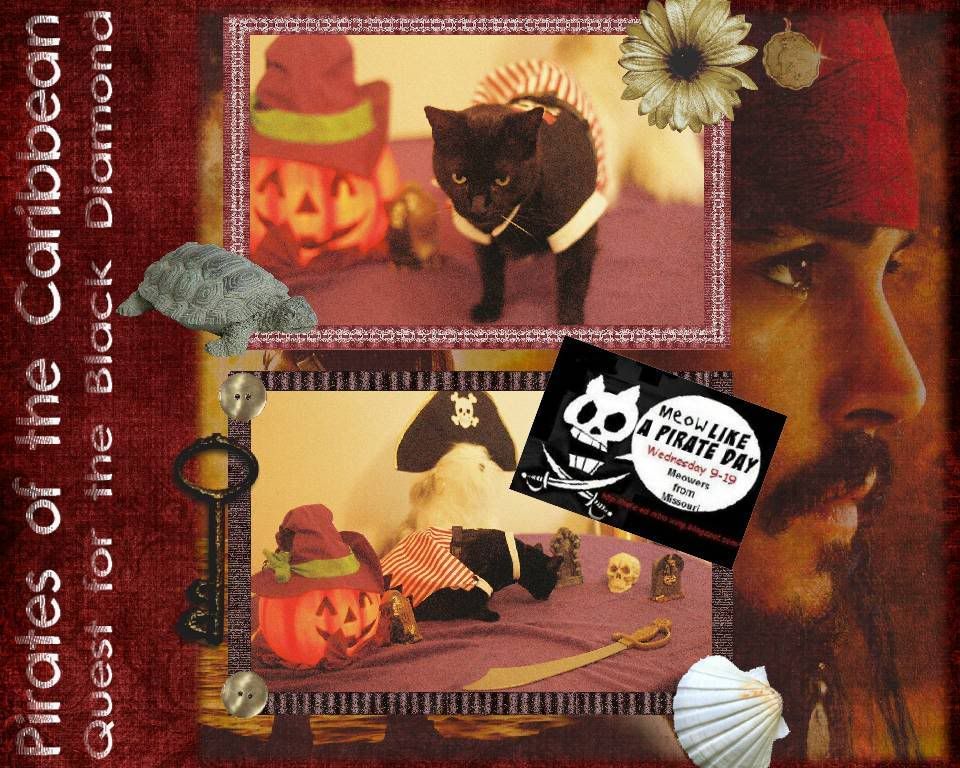 Click on image to enlarge it.
This is a redo of the
Pirates of the Caribbean
themed Meow Like A Pirate day piece that I wasn't happy with.
It mainly used
Retrodiva
's Be Mine Freebie Kit which I got by way of
Digital Scrapbooking Freebies
. Not the Johnny Depp part (obviously). I was then looking for gold brads but settled for a few odds and ends from
Raspberry Road Designs
' Javo Joe Freebie.
Unlike the original, this one was scrapped to 8x10 so it could be printed out and added to the "Cute Cat" book.