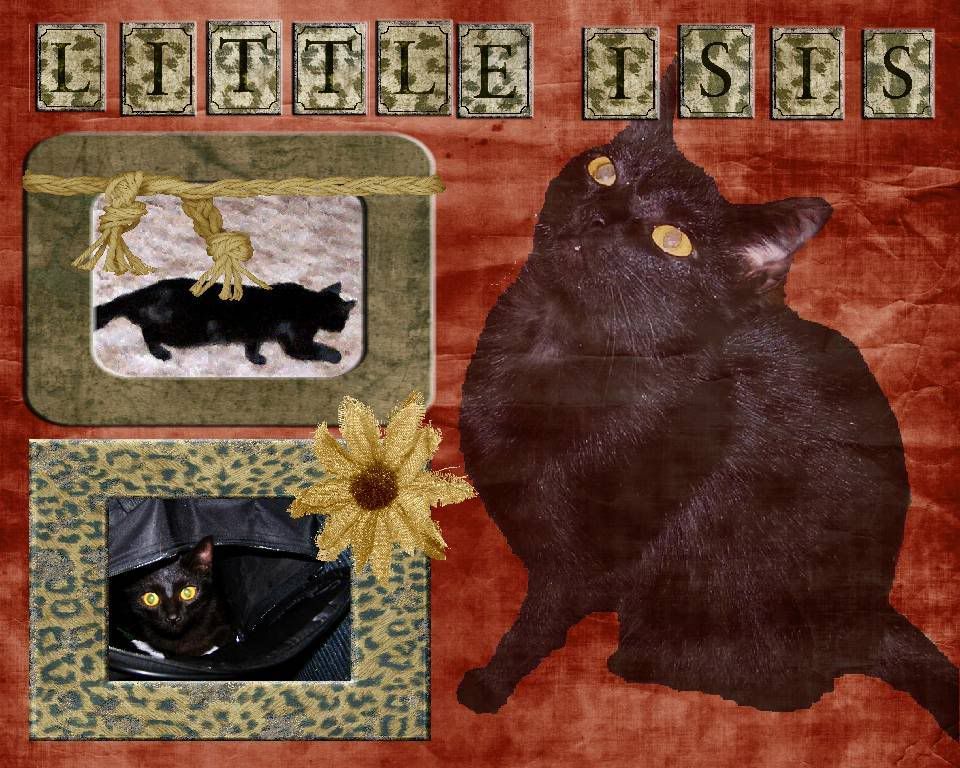 Click on image to enlarge
Hush. Don't tell Not the Mama. Although he'll see this soon enough.
What we know of Little Isis: She has VERY big eyes - the better to see dangly things hanging down, she's a kitten, she has one white hair on the top of her head and one on her neck but you have to look very closely, and she helps out Not the Mama at
The Wren's Nest
.
Like Spooker and the interlopers, she blogs at
Purrchance to Dream
.
And she makes a very good Halloween cat.
Raspberry Roads Designs
' made me very happy by releasing not just one but TWO alphabet sets to go along with their Wild Kingdom collection, and, if this piece did not turn out exactly as I had envisioned it in my mind, it came very close.
It's designed to 8 x 10 landscape and yes, little Isis is a very beautiful little cat!