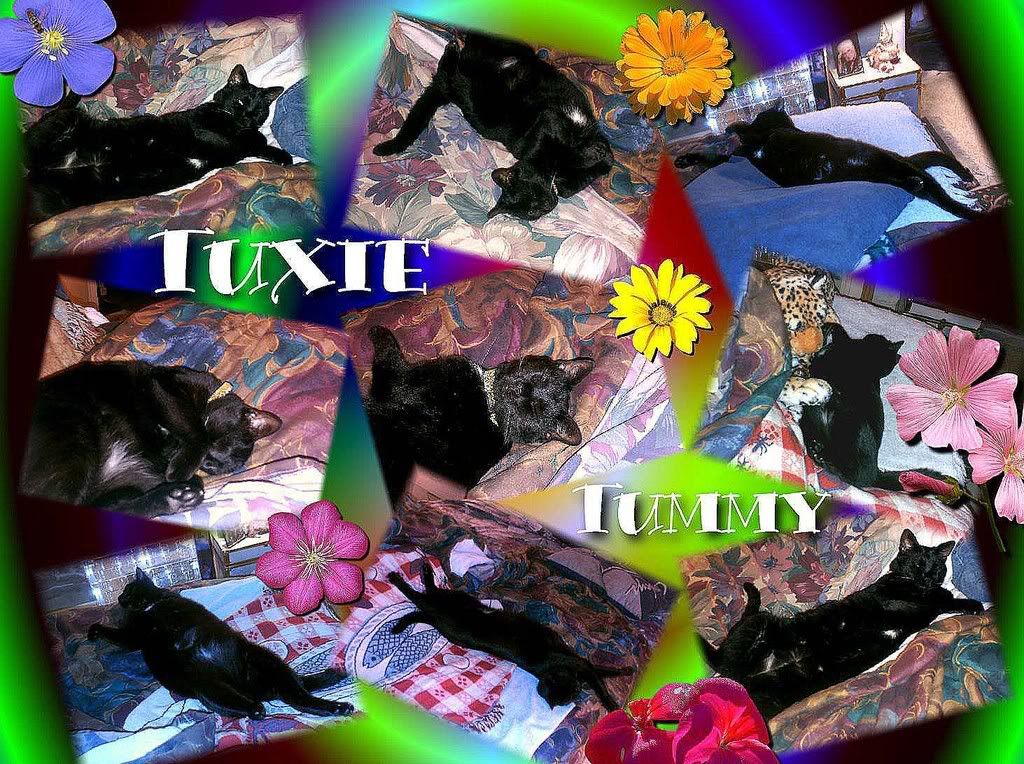 Click image to enlarge it
As part of her bid to take over the universe, Diamond managed to worm her way into the
Tuxedo Gang Hideout
. While not a true Tuxie, she does have enough white on her to give her a Tuxie look from time to time, mostly on her tummy.
She loves having her tummy petted BTW, and will beg for it as much as possible.
The collage was done in Photosuite with their elements, the photos were edited in Photoshop. This also worked well as an 8 x 10.
And speaking of tummy rubs...not my work, but I LOVE
ICHC
: