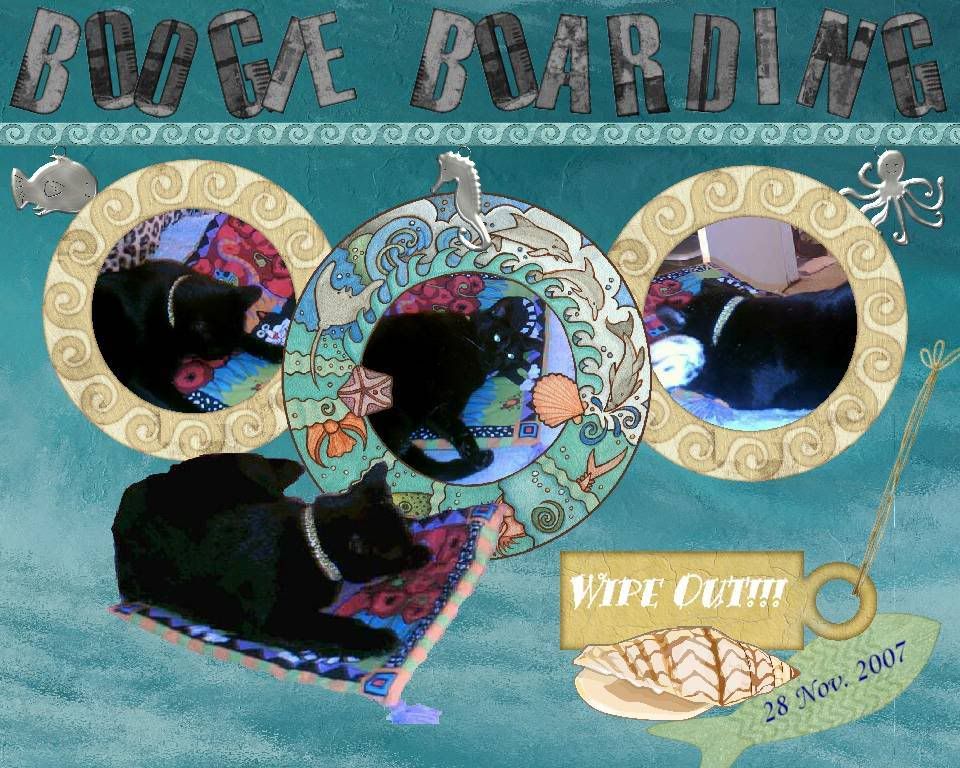 Click on image to enlarge
I had actually come up with the idea wabout a week ago. What I had originally envisioned was cropping all the pictures to just have Miss Diamond and the Boogie Matt and then do something where it looked like she was pushing it across the sand, but...
The kit itself actually changed the layout idea. that happens a lot actually. What goes in one side and comes out the other sometimes has much to do with the kit.
The pictures were taken for her birthday last November, the boogie mat from
Fat Cat Inc.
being one of her presents.
This was made with the Beachin' kit from
Scrap Girls
, except for the charms, which are from
Digital Freebie
's Under the Sea kit (Maria LaFrance).