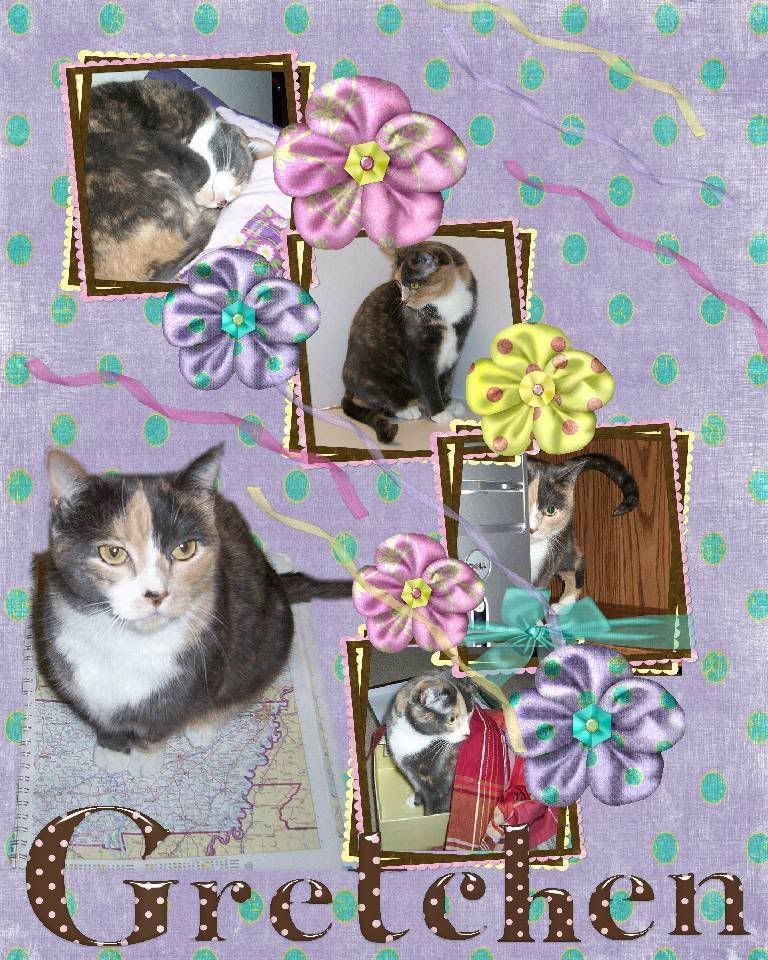 Click on image to enlarge.
I've worked with Gretchen a couple of times, doing the original
Gretchen = Love
which was not to 8 x 10 specs and while I was happy with the piece, I felt I could do better. I also sent her and Mike out the beach in the
Surf's Up
piece.
For some reason I bought like three different Easter kits this year, and while this piece was done with an Easter kit, it was trying to make it not look Eastery.
This was done with the My Funny Bunny kit by Danielle Engebretson which is available from
Digital Freebies
.
Danielle is one of the designers with pet related kits, one for dogs called "My Playful Puppy" and one for the feline crowd called "My Silly Kitty". I find I really rather dislike pet themed kits, largely because it doesn't match my idea of the pets as intelligent, thinking beings, with dignity.
The Pink-A-Dot alpha by Marie Stones and is available from
Free Digital Scrapbooking
.
In any case, I do hope it looks more springy than eastery.