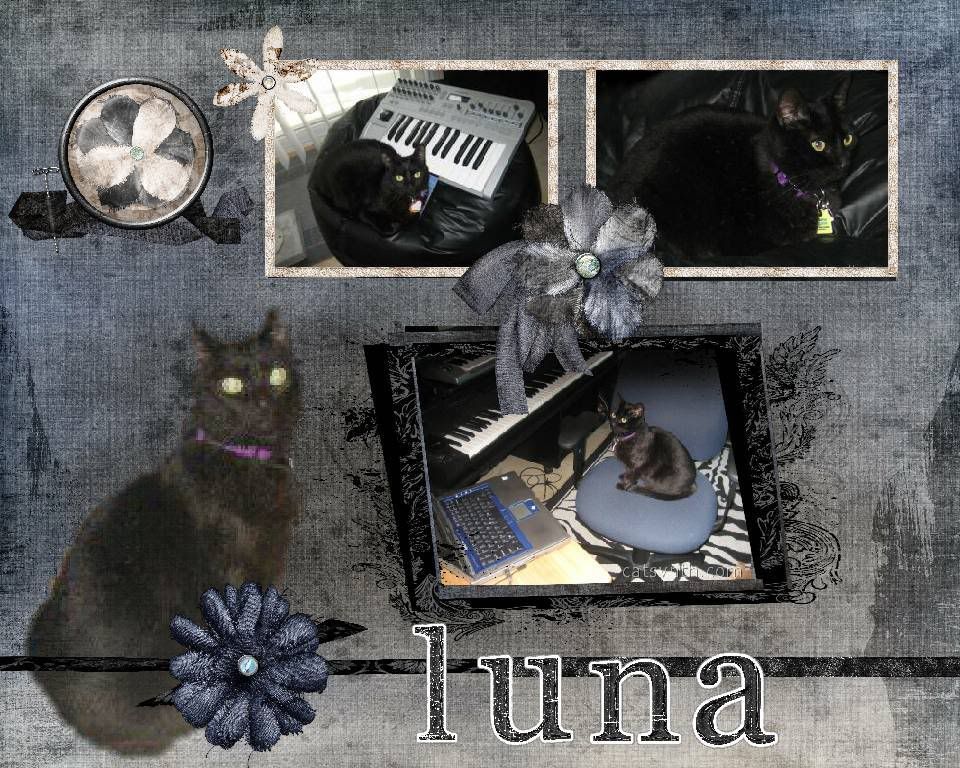 Click on image to enlarge.
Luna is a three year old domestic short hair that lives and works with the Cat Synth people in Santa Cruz creating beautiful music for kitty cats.
Luna's dad found her at their local animal shelter and it turned out to be mutually perfect match. She loves catnip, toy mousies and cuddling with her dad.
You can find out more about lovely Luna at
Cat Synth
, a very interesting blog on music, art, synthesizers and well...cats, of course.
I used the Another Bohemian Love Affair kit on this with a few additional elements and the alpha, of course, from the first Boho Love Affair kit. All by
Retrodiva
and available at their store.