Rain Out
Click on image to enlarge
I was trying to figure out all the rain related kits that came out this last month, but then I was reminded of the old "April Showers bring May Flowers" adage. The rainy season in southwest Florida - or Florida in general - does not start until June 1st, but I know that eventually, we're going to have a rain out at Hammond Stadium.
I had suggested, during a rain out, to Justin that they get someone to sponsor the rain outs, and he said "What if it doesn't rain?"
That would be a first, considering last year was a drought year and it still rained.
Anyway, this uses
Retrodiva
's Rainy Day collection, with the lettering from the Ema kit. It seemed more creative then just using a picture of the tarp, even though this uses a picture of the tarp.
Available from from
Digital Scrapbooking Freebies
, in the archive section.
And while we're at it....
Rain Rain, Go Away....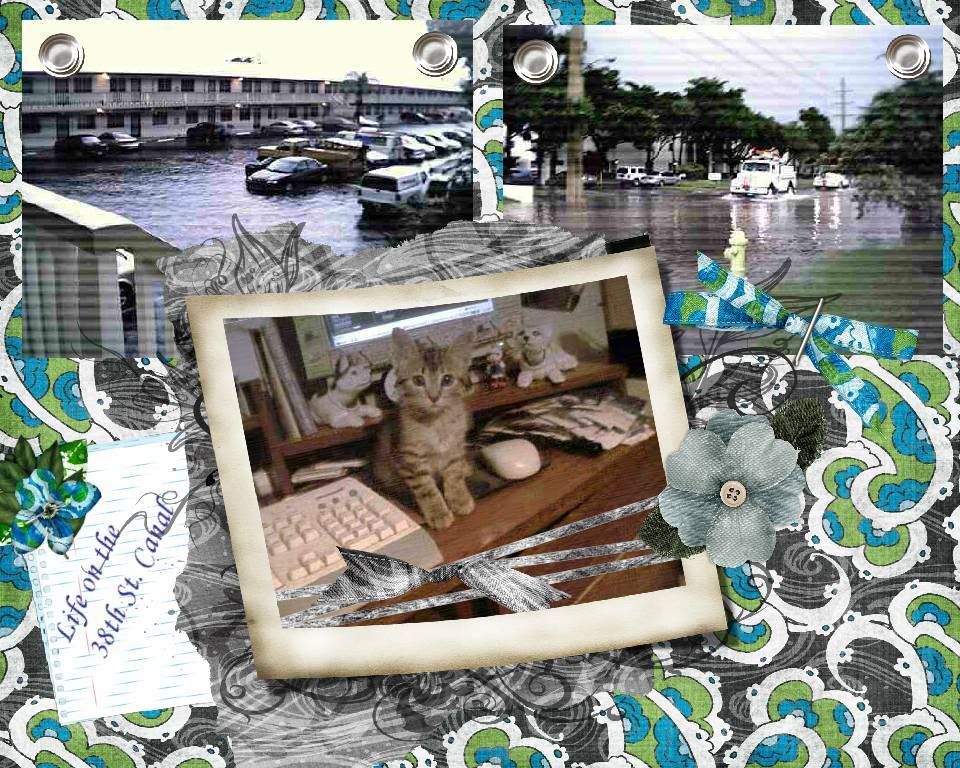 Click on image to enlarge
A look at the 38th Street "Canal" and the parking late at Parkcrest, where I used to live in Fort Lauderdale, along with a picture of Tygre, a tabby kitten that lived with me for a little while.
I have several more shots of Lake Parkcrest that I think I'll scrap. These were taken with the way old digital camera that needed new batteries, so the pictures are really sort of "grainy".
Rainville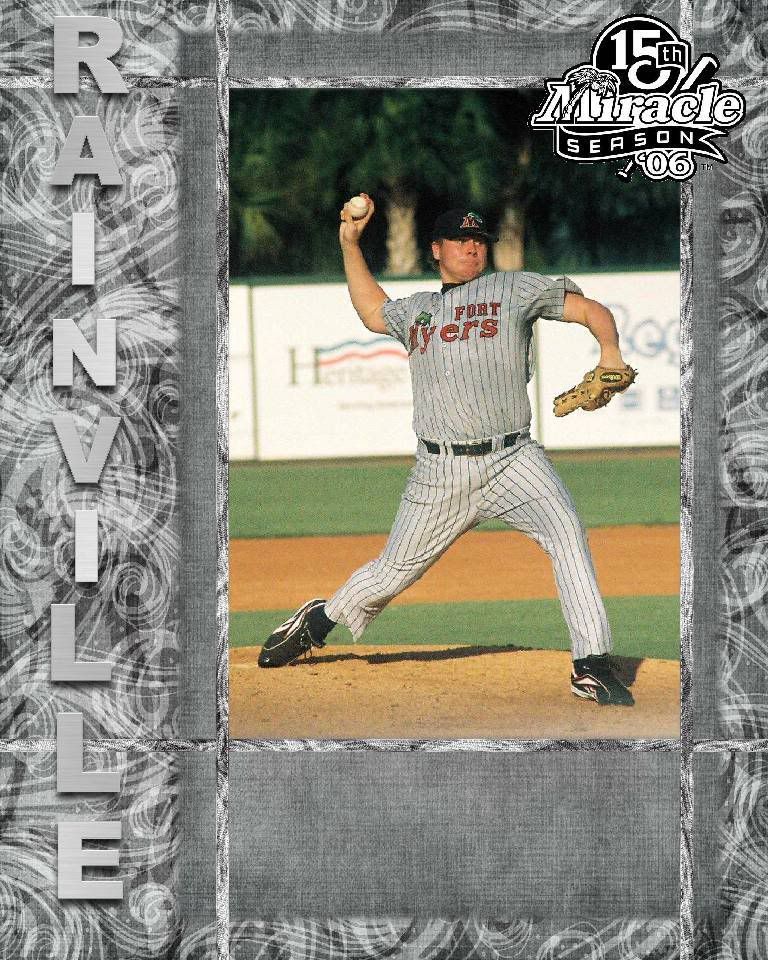 Click on image to enlarge
I had been sitting out at the ballpark watching Jay Rainville pitch and I said to myself "You know, if I was half my age, I'd..." Then I had to pull up.
Because if I was half my age, I'd have married Anthony Swarzak the year before. But I'd still have loved to have an affair with Jay Rainville. Instead I had to content myself with trying to find out how many rain-out tickets I needed to bring my own Jay Rainville home with me. I'm sure they were giving one away.
I realize it's early in the season, but Rainy does not seem to be doing well in New Britain this year. He is 1-2 with a 9.53 (ouch!) era. Swarz on the other hand, is 2-0 with a 2.08 ERA. One hope Jay will turn it around shortly.
The Metal Alpha is from
Scrappin Dead Girls
, the paper and ribbons are part of the Rainy Day collection from Retrodiva's
Digital Scrapbooking Freebies
.