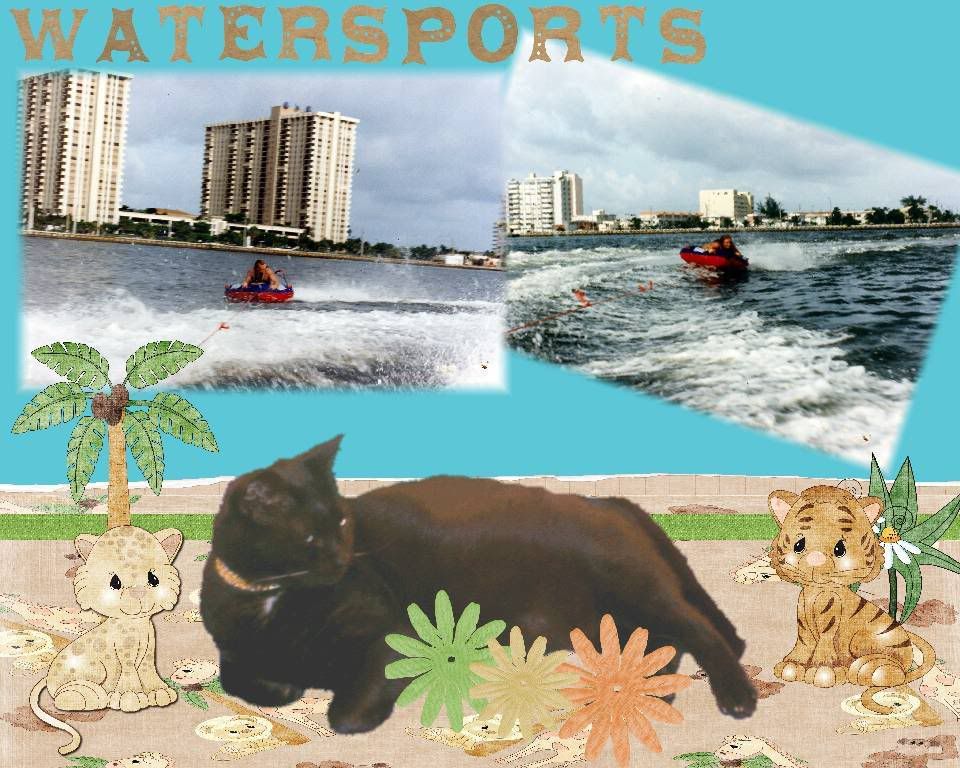 Click on image to enlarge it.
Given a choice between staying on the beach with he tiger friends or trying out the seemingly fun water sports, we know which option Miss Diamond Will take.
The photos were taken on the intercoastal waterway back in the early 90's.
I used Karen Lewis' Little Safari kit from
Digital Freebies
on this one.
BTW: Dragonheart reported that the ASPCA is selling a scapbooking kit for $7.99 with all proceeds going to benefit the ASPCA. I've seen better dog and cat kits out there, they did say this one was designed to be used by just about anyone rather than making it really pet specific. However, it's for a god cause so you might want to consider it.
You can find out the specifics at
Holly McCaig Designs
. The kit is on sale for one month only, April 1 throught the 30th, 2008.