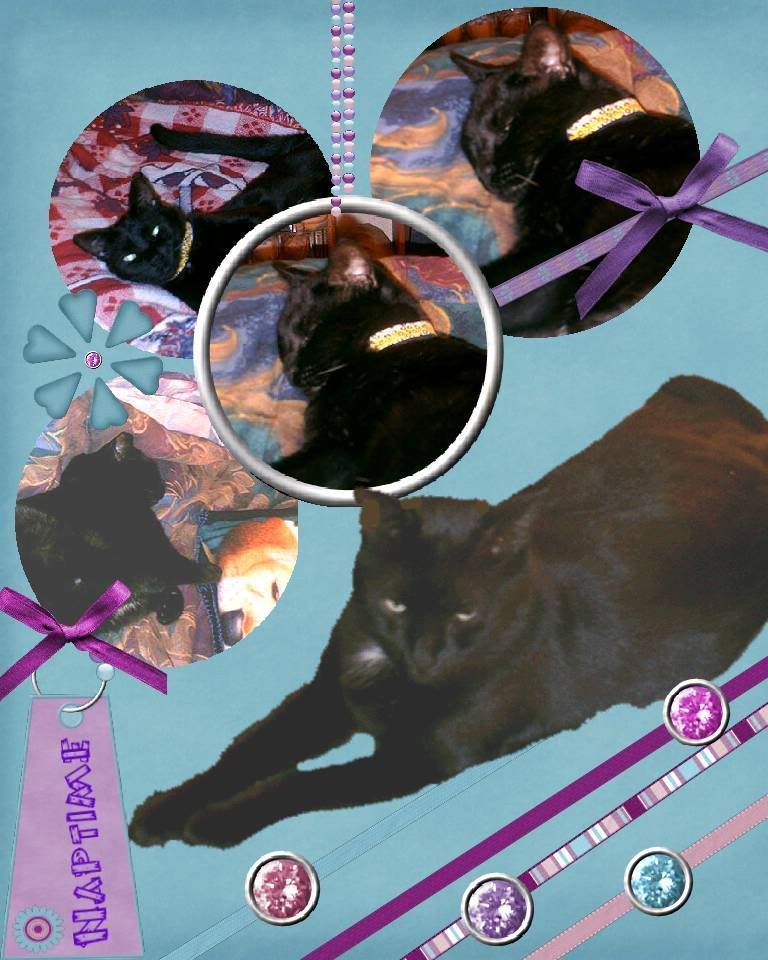 Click on image to enlarge.
The optional theme for this weekend's Bad Kitty Cats Festival of Chaos is "naptime", something which I figured couldn't be too hard to put together for any feline.
This uses the Spring Fling kit from
Digital Freebies
- again with the blue and purple scheme. You'd think I'd be sick of it by now, but...