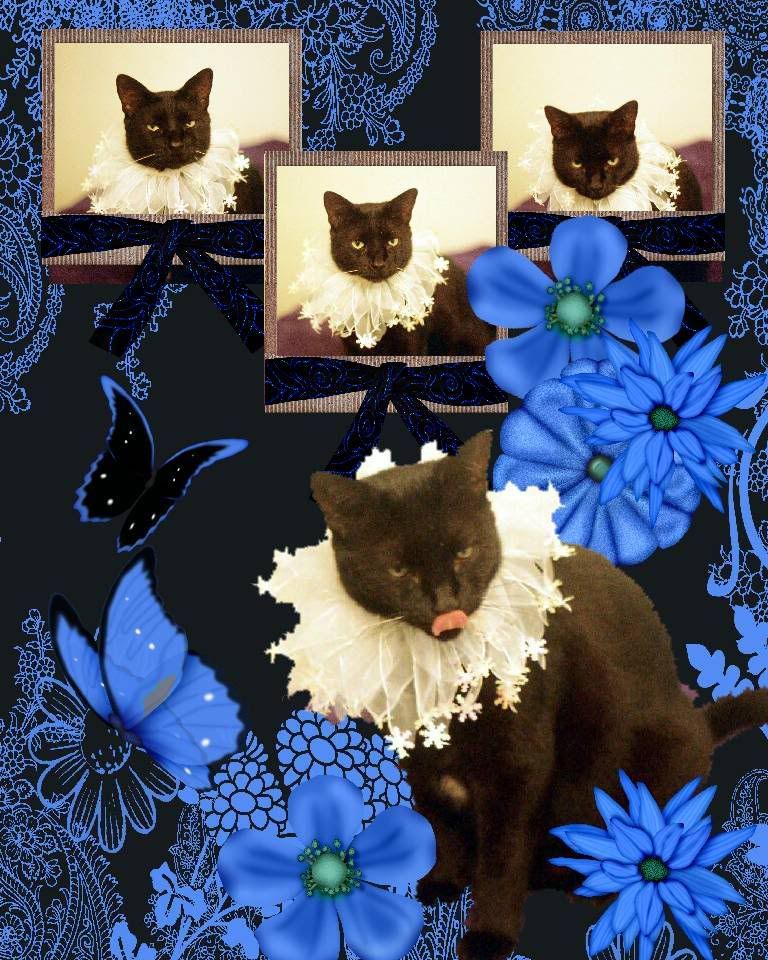 Click on image to enlarge.
This is a really nice freebie kit I got from BabyCakes Scraps called House of Blues. Its as big as some of the paid kits I've purchased, although a couple of pieces (that frame) needed some editing.
These were sort of knock around shots with Diamond's white collar on - we're working up to Mother's day shots, most likely this weekend - but I love the look on her face in this pictures.
Now, is she licking her lips because she's planning on eating the flowers, or the butterflies?