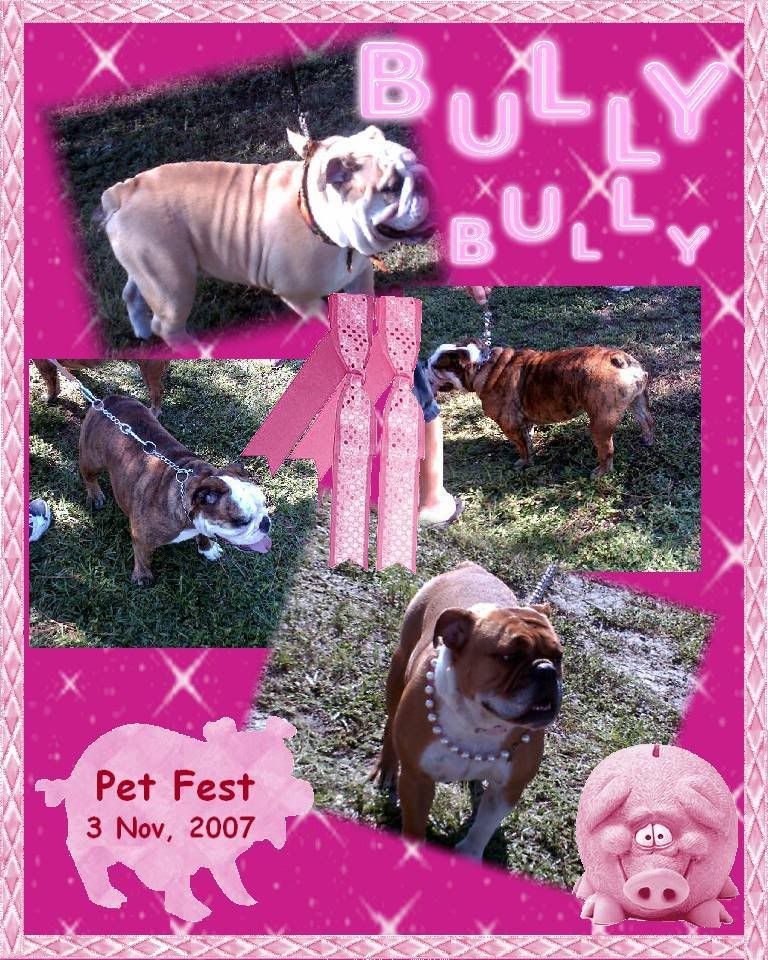 Click on the image to enlarge it.
Some bulldog shots taken at Petfest last November. The pig themed mini-kit is called Curly Tail and comes from
Kyra
. She's got some fun little mini-kits with some very unusual themes.
I'm just sort of playing with the kits. It's not a serious piece, of course.
The neon alpha is available at
Free Digital Scrapbooking
.