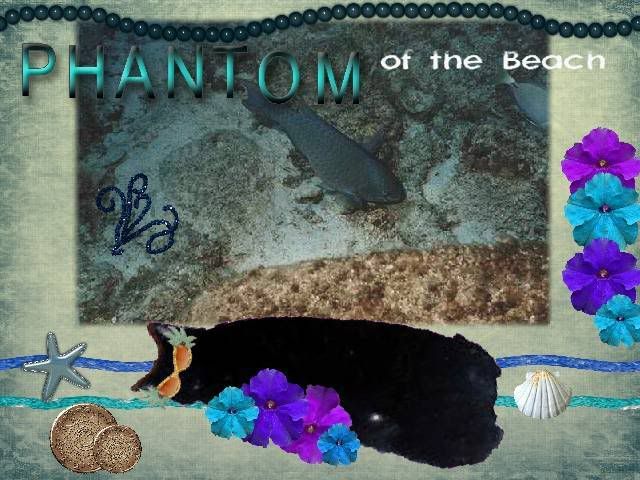 Click on image to enlarge.
I don't have a lot of pictures of my older pets, in part because I didn't have a digital (or perhaps they weren't invented yet). My mother always felt taking pictures of the pets was a waste of film and I was generally busy shooting other things.
In any case, in an effort to do something different for their Pikapet profiles, I figured I'd dress up the few pictures I do have.
And since I sent Diamond to the beach, no reason Phantom couldn't go as well!
The glasses are from Gretchen at
Gretchen's Paw Prattle
, the I otherwise used the
Pam Lafors Designs
' Beachnick Mini Kit and
Oceans by Butterfly
kit. A couple of pieces of eight are from
Digital Freebies
' ArrrMatey kit.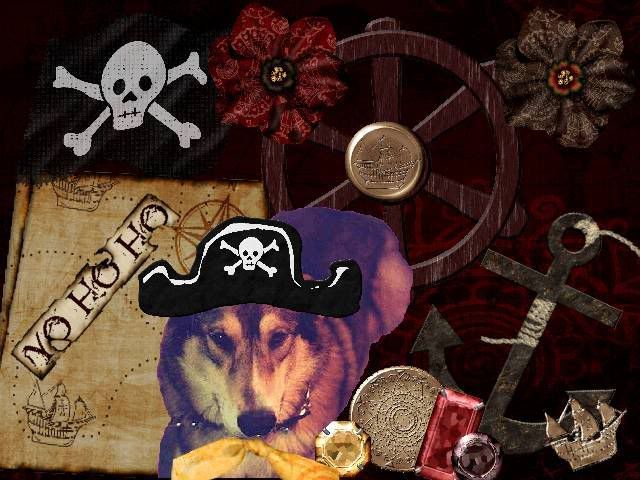 Click on image to enlarge.
ArrrMatey also converted Tavi into the Dread Pirate Tavi, although I should point out that being the coward she is, she probably would scare herself in this get up.
Avast there and plot a course to port! She's got treasure to seek!
I guess I could piratize Samson next...