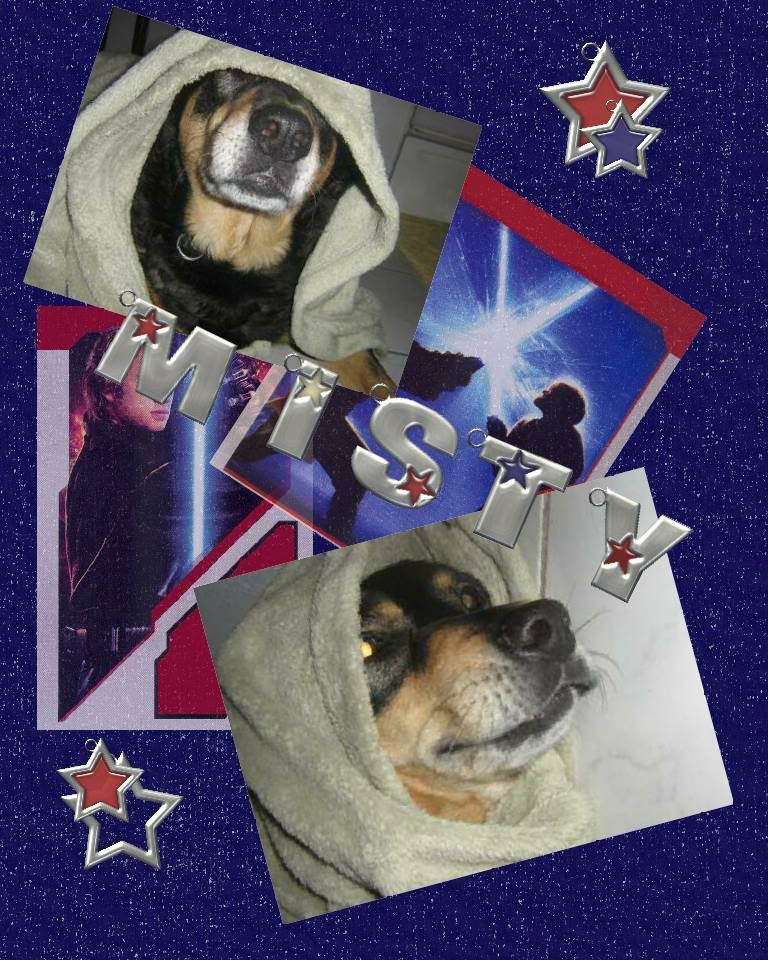 Click on image to enlarge
When I'd done
Misty before
, Rose had some pictures of her playing in a blanket, pretending she's Obi Wan Kanobi. So I wanted to do a Star Wars related piece.
This is done with the American Charm kit from Marie LaFrance and
Digital Freebies
. I'd originally purchased it to do baseball layouts with. The background Star Wars pieces are from box of CSS Valentines.
This is a kit that is being retired, likely because they are working on designing a new 4th of July related kit (or kits).