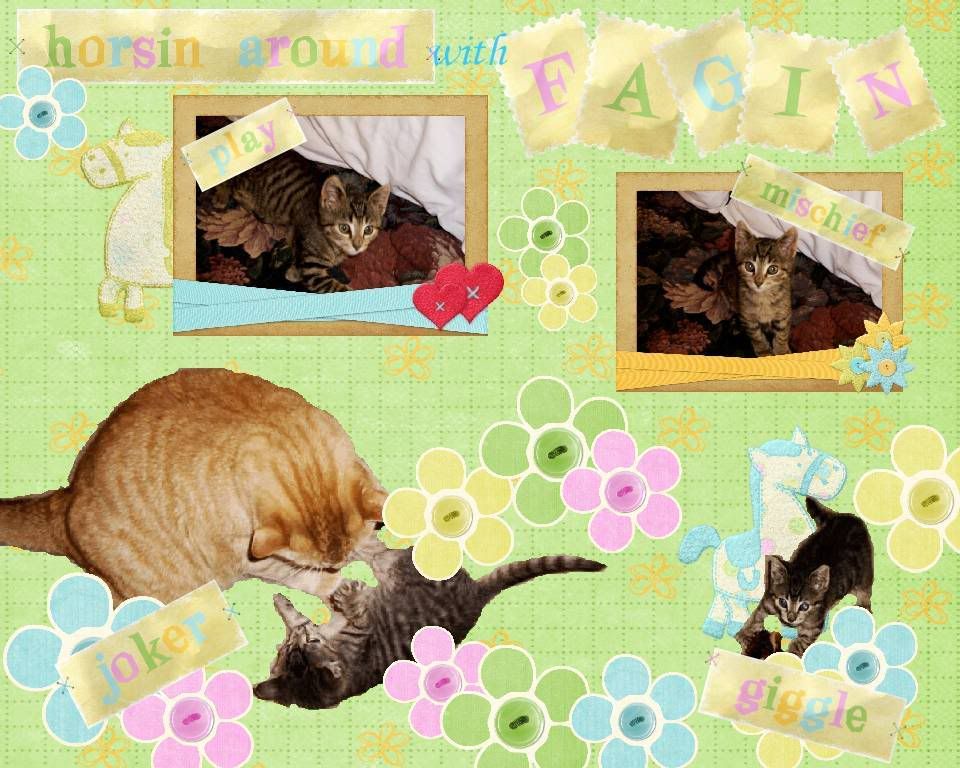 Click on image to enlarge.
How one cute little tabby can create such a controversy, I'll never know. Fagin - originally called "LK" or Little Kitty - was part of an abandoned litter that the
Purrageous Pirates
people came upon. While the rest of the litter didn't make it, LK was a fighter and pulled through.
Then came the big question of whether they keep him or not. As if that was ever a question. The Black Furrball needs a cabin boy, right?
And then the name. After much discussion, they settled on Fagin from Oliver Twist. Which led to some totally dreadful woman posting about how the name was antisemitic. Made it out to sound as if the folks over at Purrageous Pirates were the second coming of Hitler. Please.
It's the name of Charles Dickens character! People really need to get a grip on themselves these days and stop being so thin skinned. They take offense to everything.
In any case, Fagin just wants to have fun, so let's have some fun with him!
The layout was created using Karen Lewis' Cute Animals #4 - Horsin' Around from
Digital Freebies
. Just perfect for the latest Purrageous Pirate to hit the Cat Blogosphere scene!