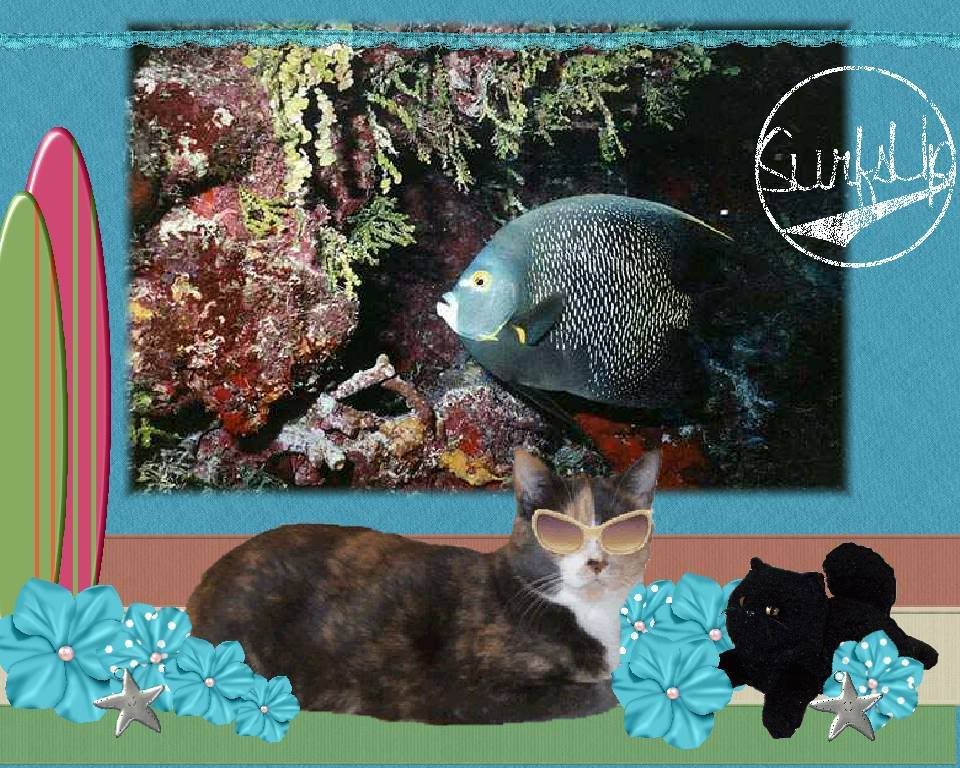 Click on image to enlarge it.
Gretchen from
Gretchen's Paw Prattle
jumped into the middle of a photo shoot with Mike and ended up getting some eyeglasses photoshopped onto her. I took the rest of the way. He rather looks like the Big Kahuna in this piece does she not?
The Aloha Kit from
Digital Freebies
by Marie LaFrance provided the background for this piece, although the Flowers were taken from
Michelle Boroni
's Ocean Lights kit, which is a freebie.
The Aloha kit is also on the soon to be retired list and is available for half price at the DF Boutique.