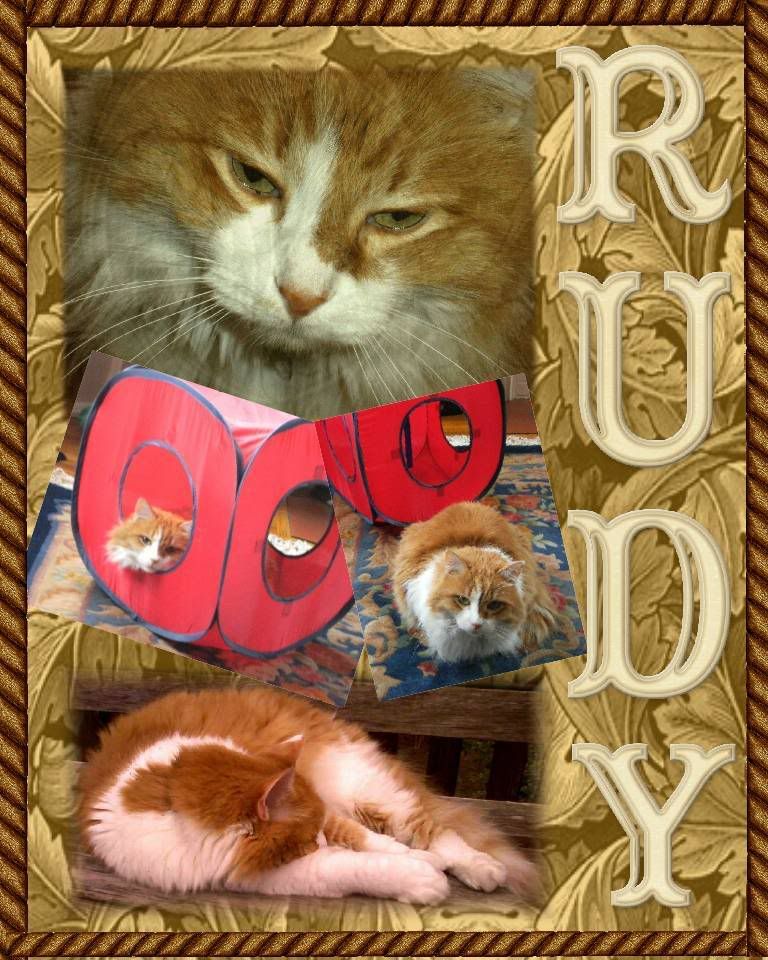 Click on image to enlarge
I am still trying to puzzle out what sort of puzzle a Rudy Cube might be, and if it's hard to solve.
In any case,
Rudy
is an eight-year-old Orange and White Domestic Long Hair. He was one of Puff's three kittens and while the other two went off to great homes, Puff's family fell in love with his free-spirited ways and fetching good looks. So he stayed around.
He loves adventure - when he's not napping of course - playing with Puff's tail and mucking around in the bathroom sink.
He hates to be groomed, but loves being the center of attention. Despite being a big mancat, he has a little tiny meow. So much for roaring like a lion!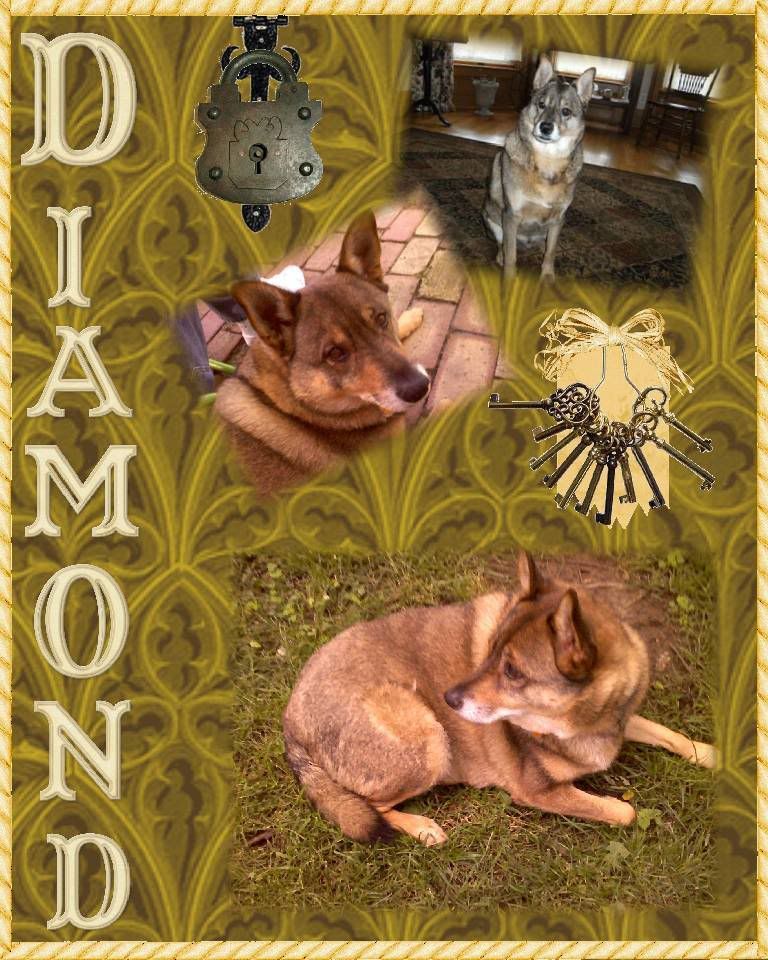 Click on image to enlarge
Diamond Doggie
is five-year-old German Shepherd/Jack Russell Terrier mix. He was adopted through a Kansas City Dog Rescue group by the name of Second Chance Adoptions. He'a very friendly woofie who loves his kitty siblings and never seems to be in a bad mood.
Like most woofies, he adores eating. He also likes napping on the bed, going for walkies and his green "Buddy-Monkey" toy.
Both pieces use a kit called The Beauty of Old Stone by
Kyra
who has an absolute ton of freebies on her blog. Some really good stuff too.
For the lettering I stuck with the Aged Embossed Alpha from
Free Digital Scrapbooking
, which matches the lettering done on
Powder & Puff
's layouts.