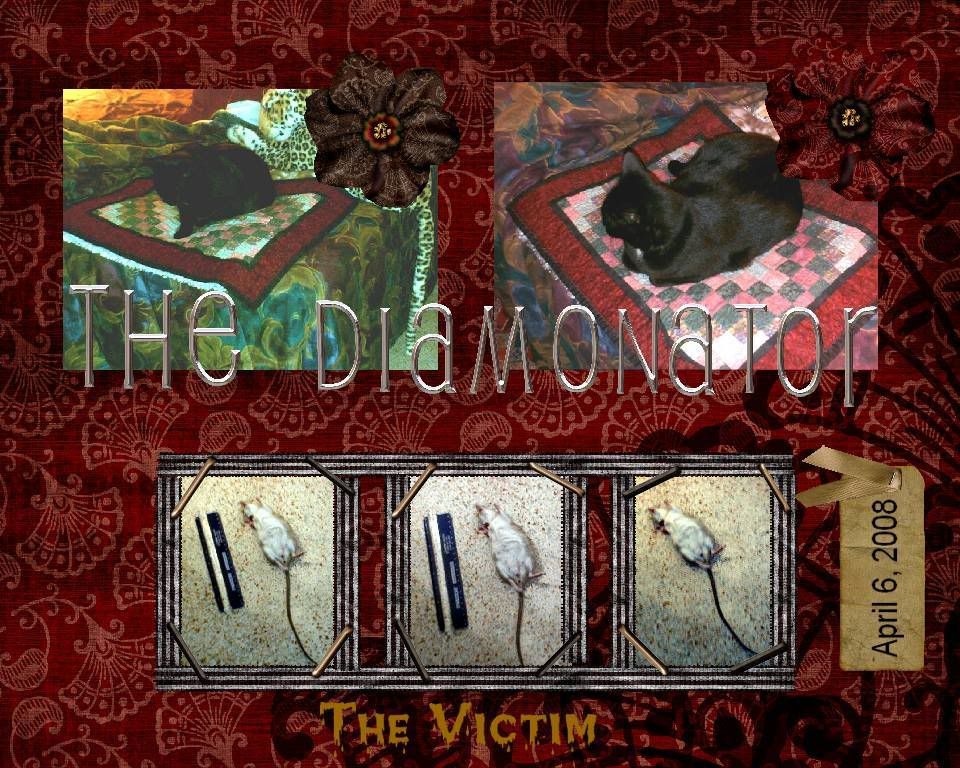 Click on image to enlarge
It's that time of year again, and Diamond gifted me with a large one this time.
That's a six inch ruler next to the victim in the crime scene shots.
I used the ArrrMatey kit from
Digital Freebies
, except the lettering came
Shabby Princess
' Urban Kiwi kit and the tag is from
Raspberry Road Designs
Java Joe Kit.