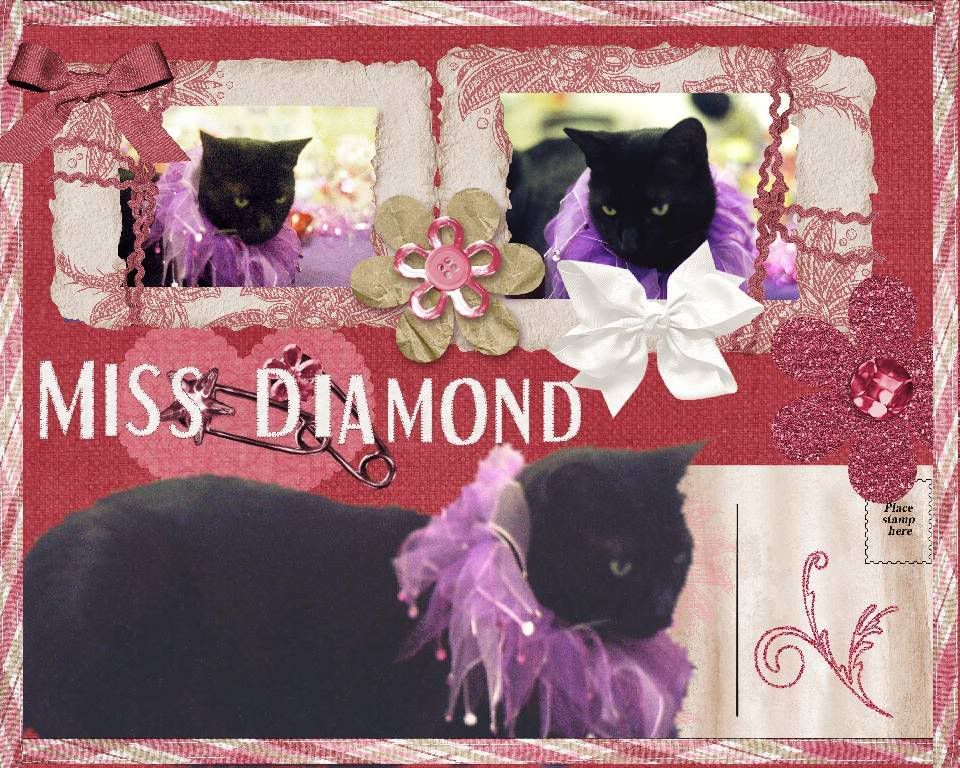 Click on image to enlarge.
Mother's Day is coming up and while I know I have to put out something, I never know exactly what to say. I mean, what do you say to a woman who spent most of the time she was supposed to be raising you, drunk. "Happy Mother's Day. This Bud's for you?"
Obviously, whatever I'll be doing, I'll be doing it with Amy Bleser's Flowers for Mom kit, which I got from
Digital Freebies
.
Miss Diamond will be part of the wishes I send home, since my mom seems fascinated by the "dress up cat". Here she is helping me with a pre-mother's day doodle.