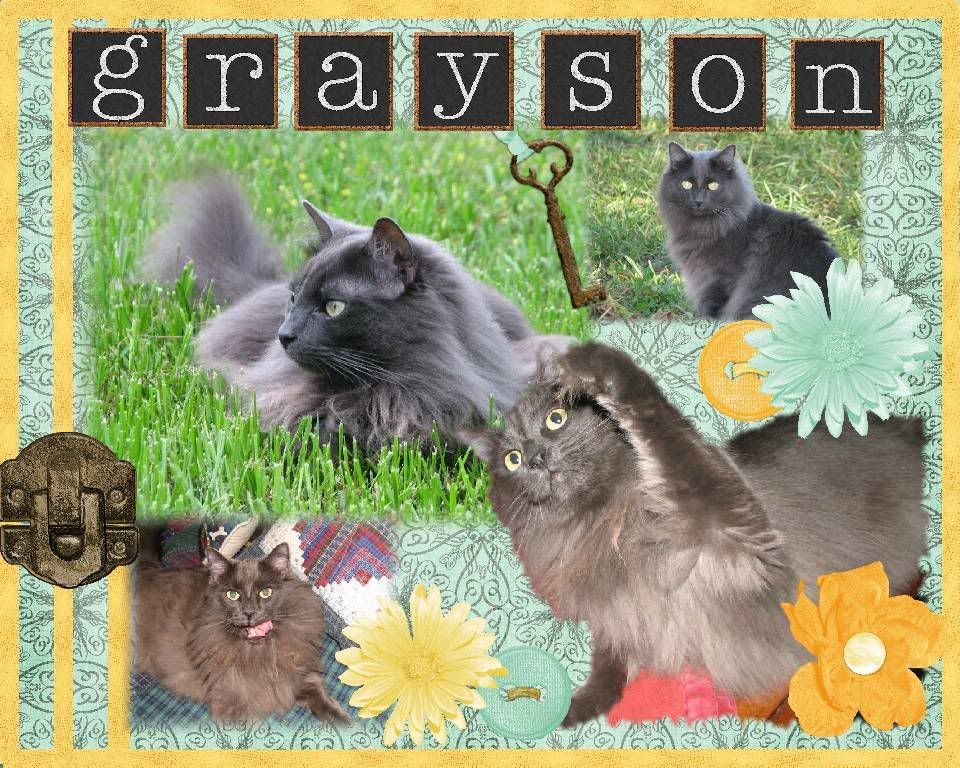 Click on image to enlarge.
Grayson is a 4-year-old Domestic Long Hair. He was about a year old when he was abandoned at the doorstep of a County Vet. They took him and placed in a cage in the waiting room. Grayson's Mom had a friend at the vet's office that had brought her a tiny little kitten. She was going to adopt another kitten to go with it, but she way Grayson and it was love at first sight.
So Grayson went home with the little kitten, who would become his best buddy, Gandolf.
There was some miscommunication as to his his status as a mancat, and was originally named Gracie after Gracie Allen. When the truth was discovered his name was adjusted accordingly.
Grayson is particularly fond of humans. He checks out the closets to make sure nothing is hiding in them. He loves bothering his Grandma and Grandpa, especially if they have whipped cream. They also love Temptations and get their treats on the kitty condo.
Gandolf and Grayson are back at blogger now at
It's All About Meow
.
---
I used Family Man from
Digital Freebies
for this layout. The letters came from Sarah Carling's Dinner Party Alpha, which was a
Shabby Princess
freebie.