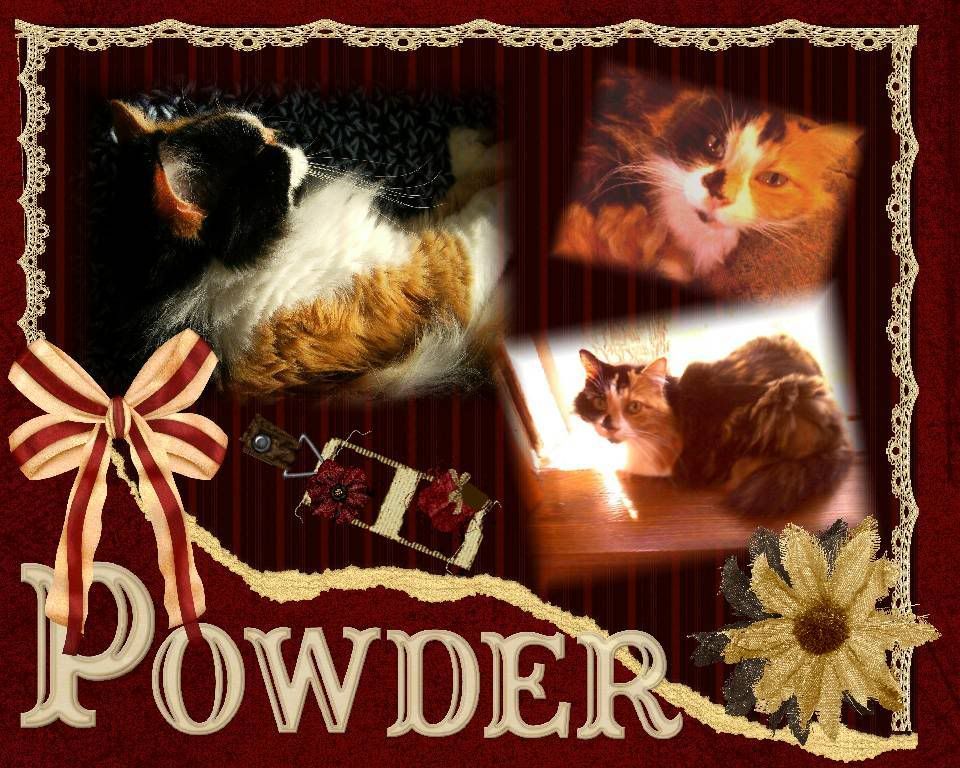 Click on image to enlarge.
The Power Puff girls recently turned 10-years-old. The calico duo where rescued from a barn in the country, two small kittens, no bigger than the palm of a hand.
Powder
is small and still timid, and doesn't like strangers in her house. She loves to be where ever her human mom is, and loves to be in her lap when she can. She's very big on grooming, and is quite the little diva.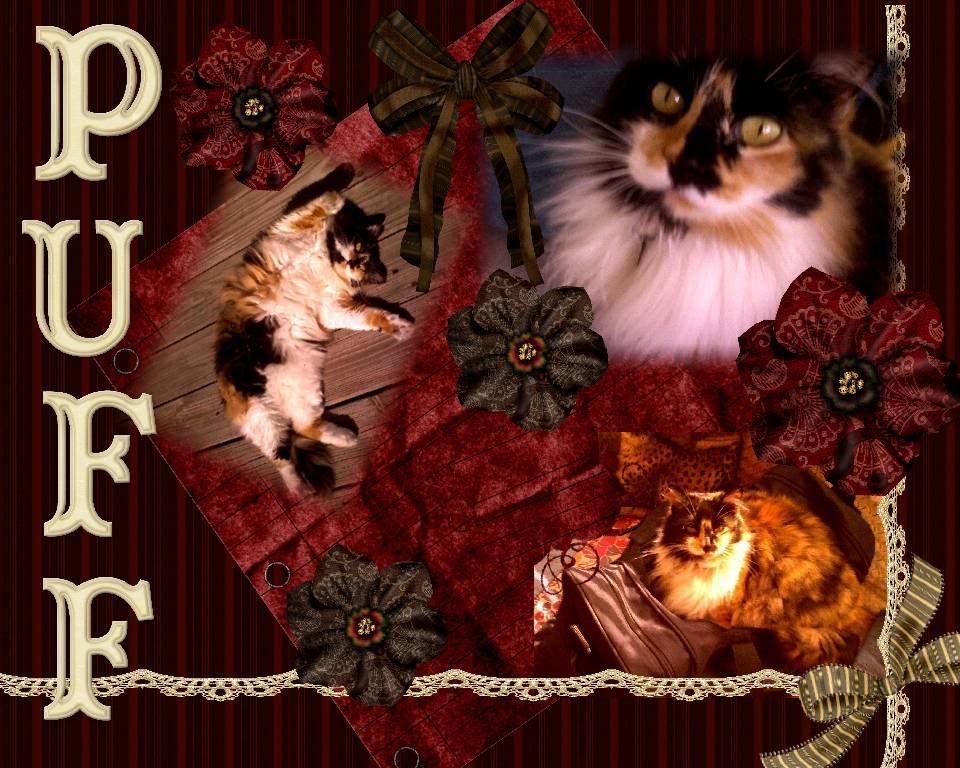 Click on image to enlarge.
Puff
is bigger and fluffier. She likes napping in the sun and being brushed.
Puff is the Matriarch of the felines over at
Perfectly Parker
, where you can read more of the pair's adventures.
---
I used a very nice freebie mini-kit called Red Velvet that I got at
Element by Design
. The colors are tremendous on it, and I needed a feline that could do it justice. It took me a while, but I think I found the right pair.
I supplemented it with flowers from
Digital Freebies
ArrrMatey kit and
Raspberry Road Designs
Wild Kingdom kit. The alpha is the Aged Embossed set from
Free Digital Scrapbooking
, a standard freebie that every digi-scraper should have at their disposal.