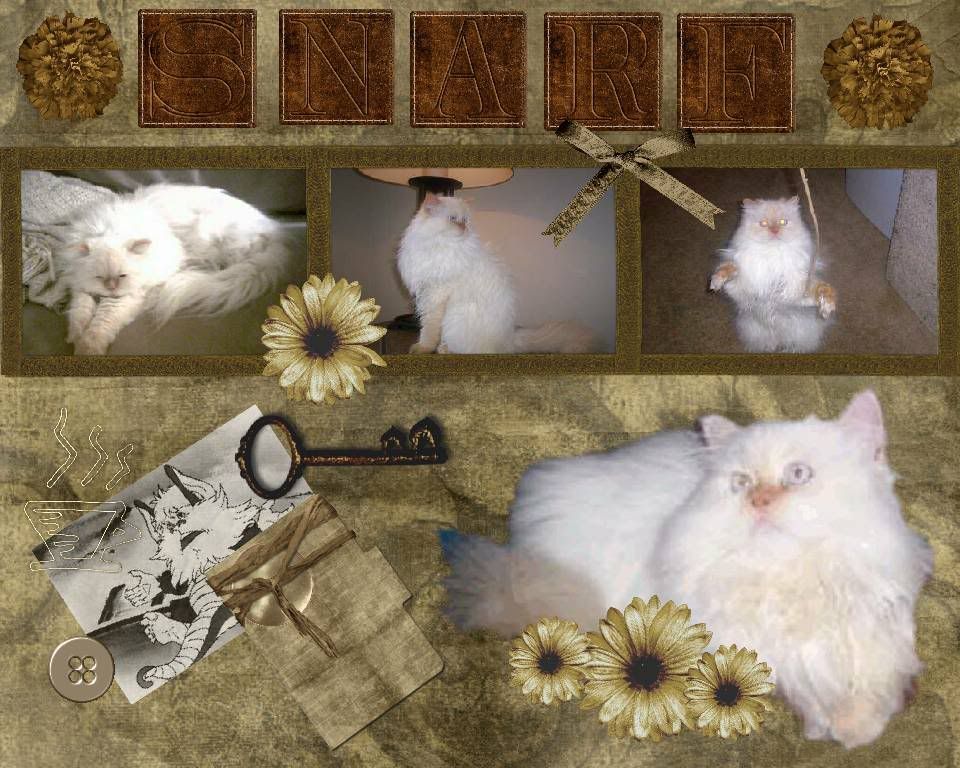 Click on image to enlarge
Snarf
is named for a character in Thundercats. He is one of Miss Diamond's mancat interests, and she's been Pikadating him for 9 months now. Snarf is a 2-year-old Flame point Himalayan who lives with two other cats and a dog in Gloucester Point, Virginia.
His story is I think one of the things that is wrong with the adoption process in this country as the local shelter rejected their application based on the fact that their then 13-year-old woofie was not neutered. So his mom turned to a breeder and got Snarf.
I used
Raspberry Road Designs
Java Joe freebie on this one, the Alpha is from
Digital Freebies
' African Beat. Formated to 8 x 10 and suitable for framing.