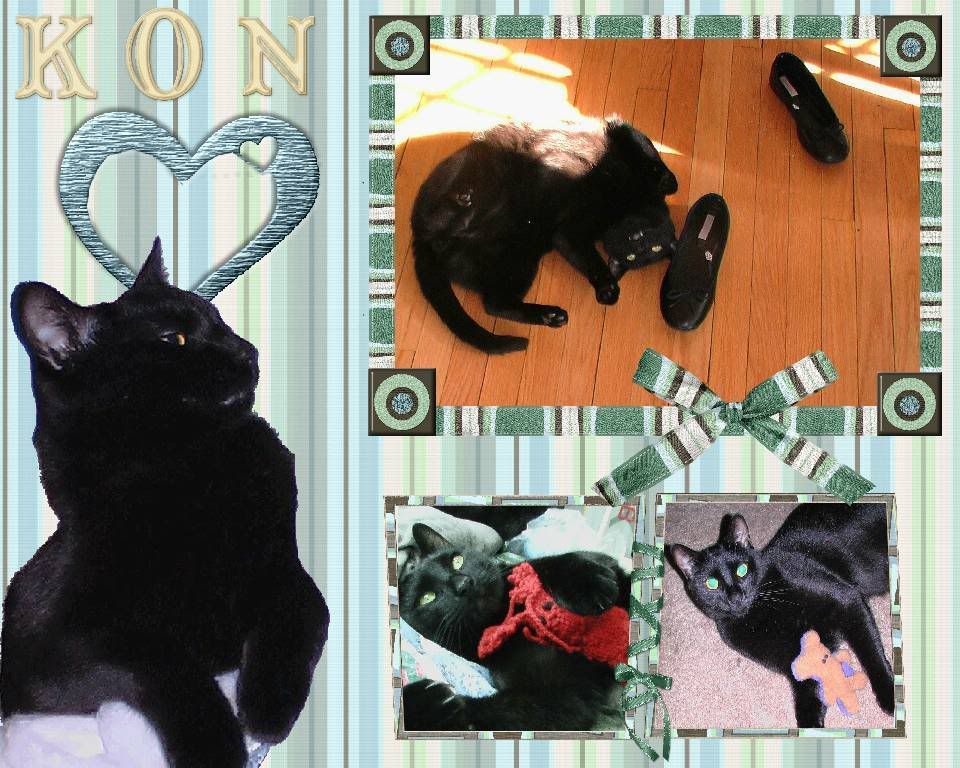 Click to enlarge image.
Kon is Sly's brother and best bud. While Sly has white on him, Kon is solid black.
He was originally named Congo, but they felt Kon suited him better, He loves cuddling, kicking around with (and kicking around) Sly, and chips. Kon loves chips!
Kon has is own blog at
No Chips for Kon
, but you'll find a lot of things about him on
Sly Likes Things
as well.
The companion page to the one on Sly, this also utilizes DC Designs' Strong Shoes kit from
Digital Freebies
. The Alpha is from
Free Digital Scrapbooking
.