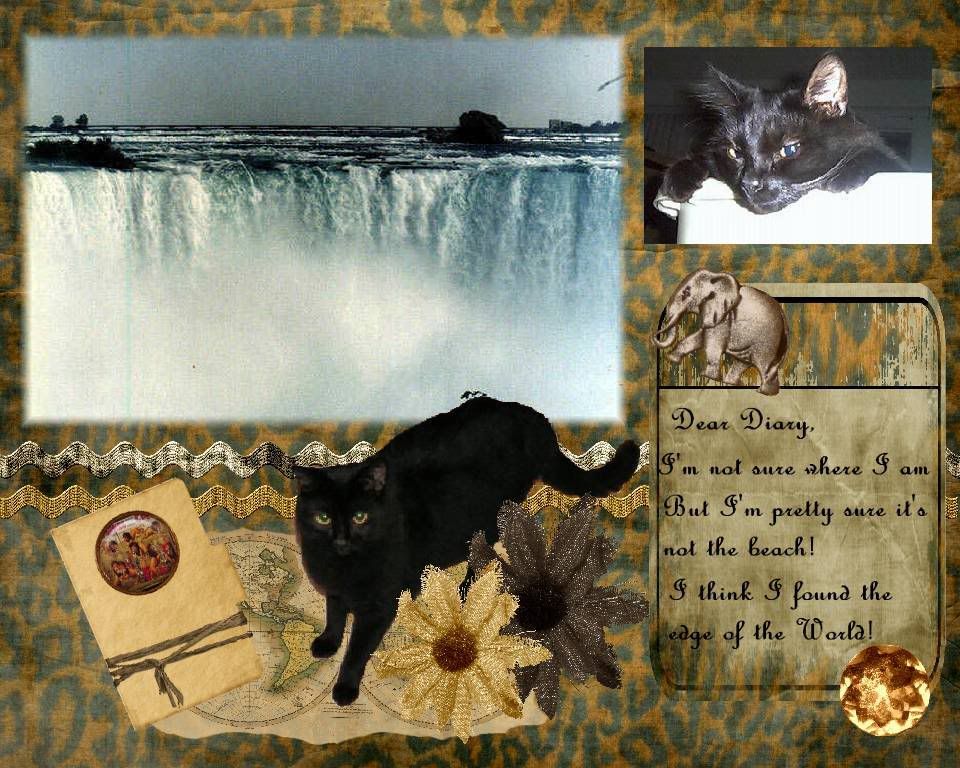 Click on image to enlarge it.
I had this idea to do something with "The Diary of Grr" but it wasn't coming. For April though, I decided Grr wanted to go to the Beach but decided to save money and book through another agency.
What can I say? She should have gone with Catatonic Travel!
So this is the first of four inter-related pieces as Grr gets sent to random spots around the world, always looking for the beach.
Here, she's found the edge of the world.
This uses
Raspberry Road Designs
' Wild Kingdom kit with elements from
Digital Freebies
' African Beat kit.