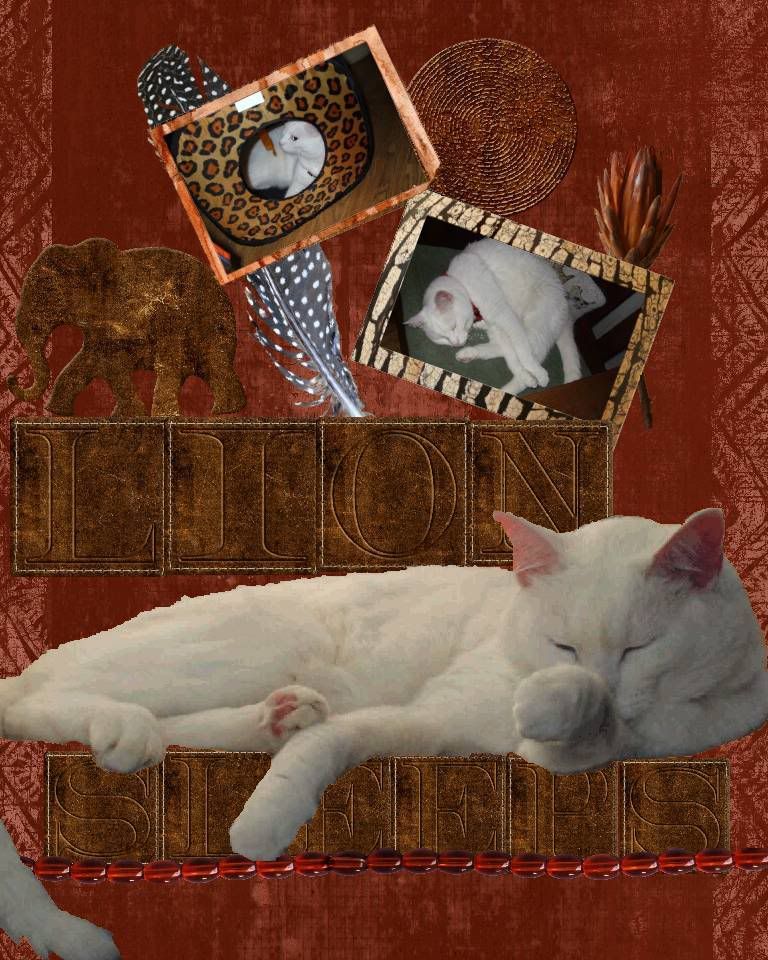 Click on image to enlarge
Reptar is Lynn's (not Bobby's) cat, a 7-year-old domestic short hair male. He was named for the fictional dinosaur in the animated
Rugrats
series.
Much like his humans, Reptar is a baseball fan and has been coming to Fort Myers Miracle baseball games since he was a 6-month-old kitten.
He was from a litter that the female who lived with the owner of a store Lynn was working at at the time had. He has two other white brothers that look exactly like him, and there was also a black and white female in the litter. Lynn occasionally still sees his brothers.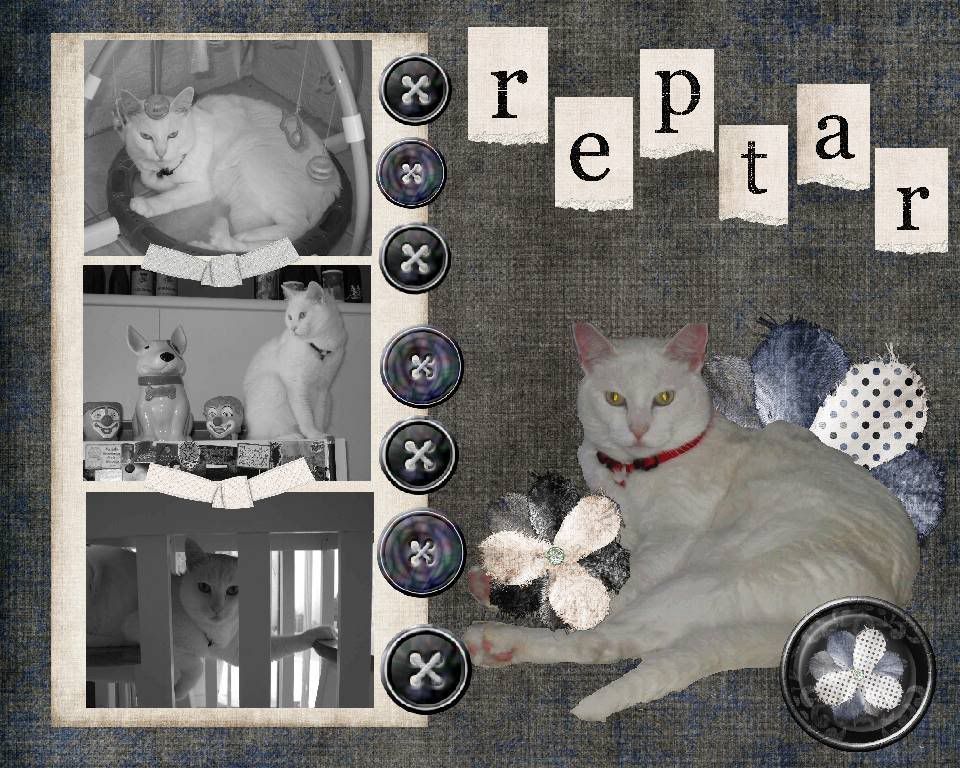 Click on image to enlarge
Lynn has at least two other cats. She seemed pleased with these pieces so she's supposed to send me pictures of the others.
Reptar's really a well behaved cat and not really a dinosaur at all. And yes, he can hear perfectly well - the noise at the ballgames bothers him quite a bit.
---
I used the African Beat kit from
Scrap Girls
on the top piece. Originally I had the feather under his paw and it looked like he as eating something, but I didn't have him laying on anything. So I changed it so he was on the letters.
The second piece uses the Bohemian Love Affair kit from
Retrodiva
, in part because I love working in black and white.