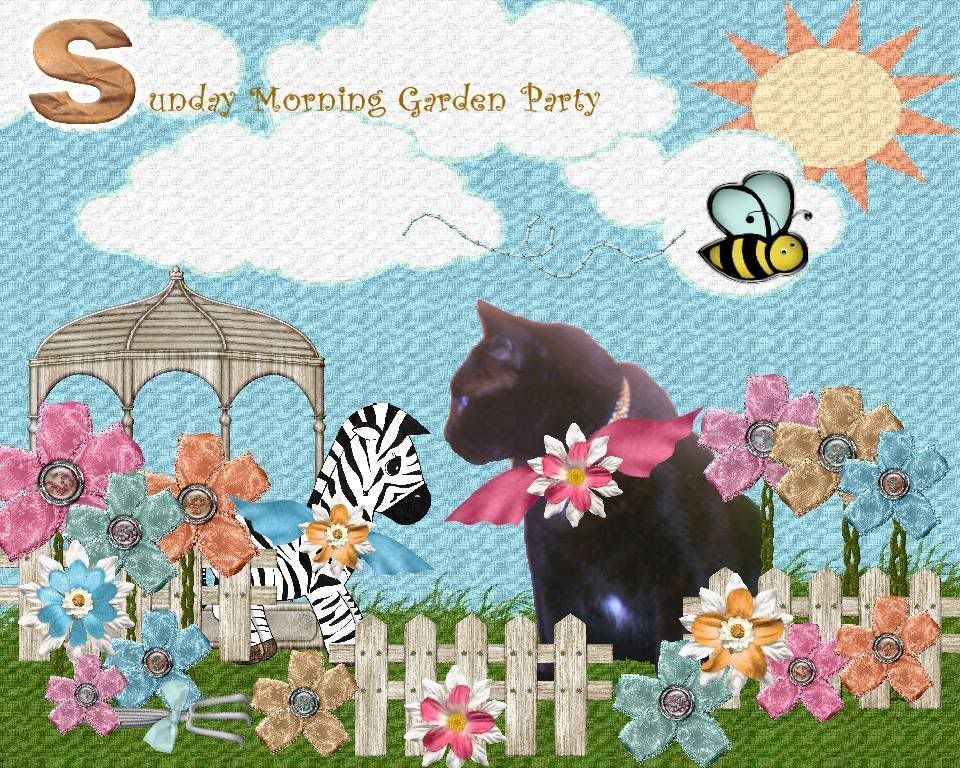 Click on image to enlarge.


This is a whimsical piece using A Spring Garden, which is the April kit from Digital Freebies. More specifically, it uses the two add ons to the main kit, plus the alpha, which is available seperately. Once you get done you've spent just under $17 for the whole thing but you've one heck of a mega-kit.

In cropping the picture, I inadvertantly giffed some of Pooka out and had to draw him back in, so I'm not totally happy with it, but it wasn't meant to be a serious piece. There's a secondary layout that I did while I was procrastinating going to do laundry, that I've not put on line yet.


---
I went in this morning (Tuesday, April 22nd) and changed this, taking the zebra from Karen Lewis' Little Safari kit (also from Diginal Freebies) and replacing Pooka with it. It's sort of Pooka's cartoon stand in anyway. I also added some items from the full A Spring Garden kit, like the Gazebo. So I'm happier now. I was going to put Part II on line, until I realized I had "spring" spelled wrong. (Oops!)