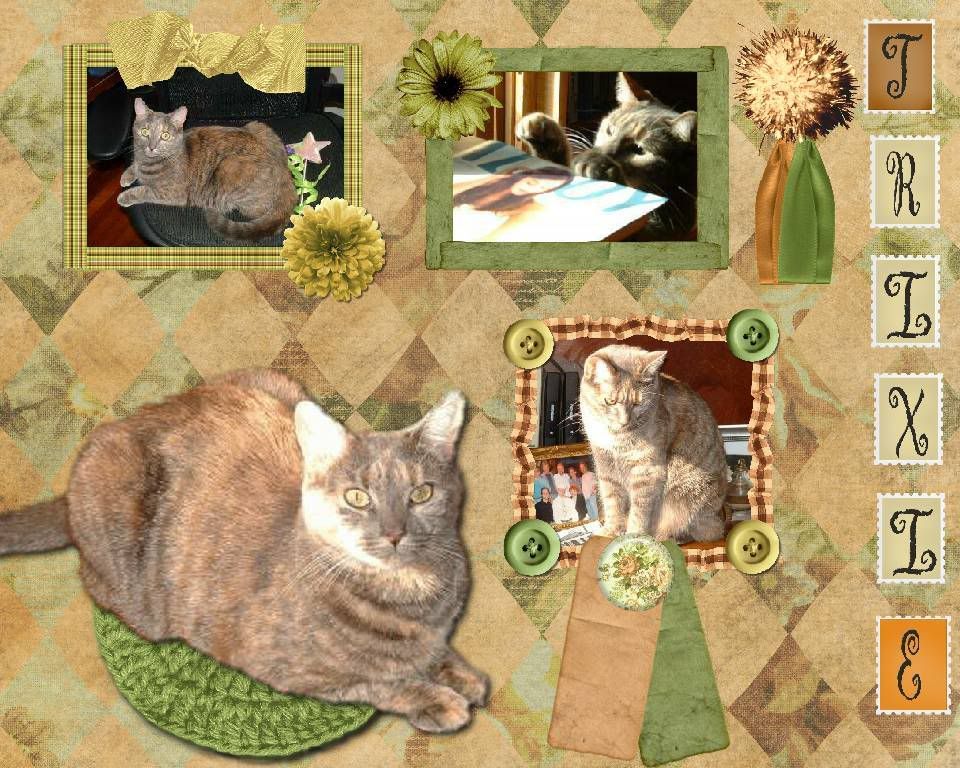 Click on image to enlarge.
I don't think
Trixie
is anything like she is portrayed online. She seems - judging from pictures, like a fairly nice, ordinary and lovable feline. Unless of course you put some ribbons or feathers in front of her.
Trixie is a 2 year old domestic shorthair. She was 9 months old and being held for adoption at the local vet's office. Her cuteness won the heart of a dog loving couple who returned the day after Christmas to take her to her home. Aside from Ebony, a 14-year-old mut, she shares her home with a year year old Albino Leopard Gecko, who fascinates her to no end.
I figured I'd do a few of my Pikapet friends for a change.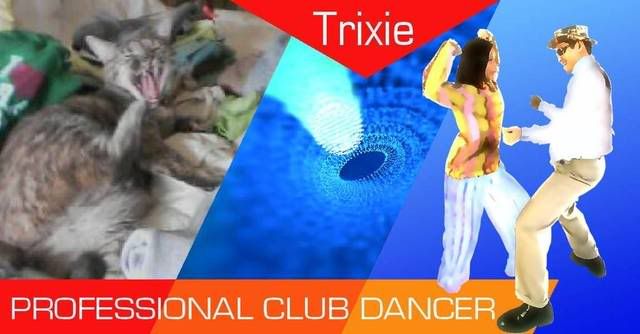 When she's not being cute and cuddly, Trixie bankrolls her ribbon and feather fetish by being a professional night club dancer.
---
I used
Raspberry Road Designs
' Seventies Stylin' kit for this, a rather odd freebie that reminds me uncomfortably of this house I visited in New York with Beannie and Anna. It somehow works with Trixie's coloring. I doubt her house looks anything like this.
The lettering came from
Free Digital Scrapbooking
.