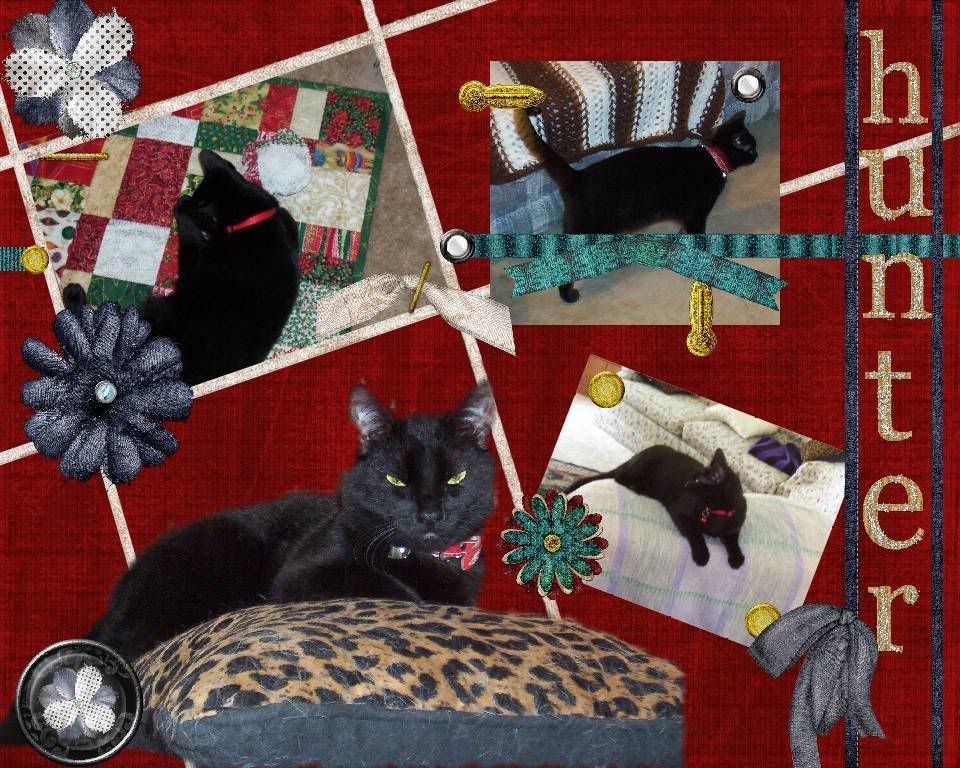 Click on image to enlarge.
Hunter was a four-year-old when he was adopted as a companion of Mei Lin, a Meezer, two years ago. His full name is Cashmere Growlypants Hunter, which he says is a very fancy name for not a fancy breed of cat.
Personally, I think a domestic is just as good, if not better than any Meezer, but your milage may vary.
He now shares the house with Raowr, Bella and Napoleon. They all blog at
My Pet's Pictures and Tails
a.k.a. Pets are 4 Life.
I used
Retrodiva
's Bohemian Poetry kit on this although there are some added pieces from the rest of the Boho collection. I'm actually rather please with the way it turned out, considering I was searching for a design when I started.