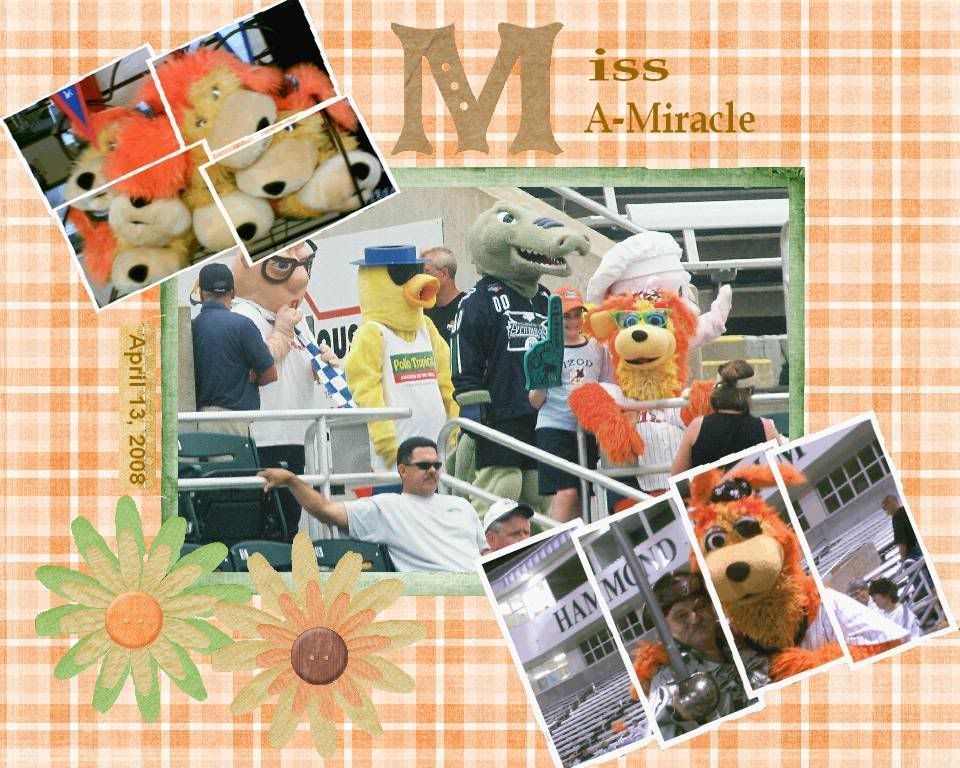 Click on image to enlarge.
There was not reason for this beyond the fact that I thought Ed's kids might get a kick out of it.
"Missy"'s fourth birthday was Sunday, April 13th and it was Mascot Mania at the ball park.
Composed using Karen Lewis' Little Safari kit from
Digital Freebies
.