While I was writing up the piece about Zoey, I kept trying to type "Fairy Gothmother". This got me wondering as to what a "Fairy Gothmother would look like...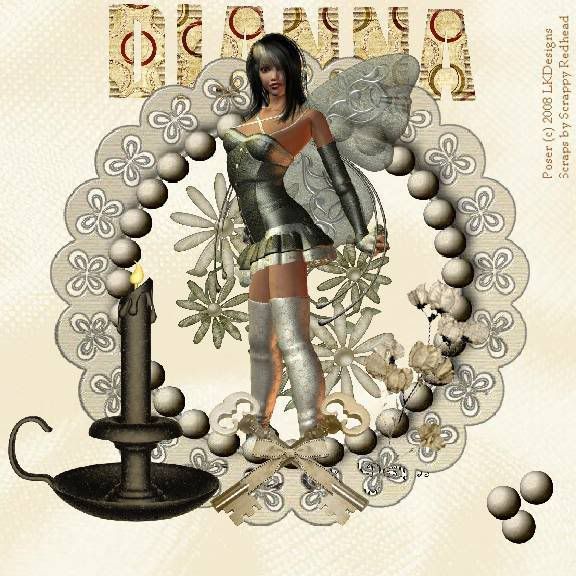 Both this tag and the next use poser "Fae" from
LK Designs/Sophisticated Scraps
. Both also use
Scrappy Redhead's Alabaster Daze
kit which is in part a halloween kit, but which as enough different elements in it that it qualifies more as an everyday, then a season kit. It comes with it's own little poser ghosts, which are just too cute.
You can purchase Alabaster Daze at
Scrap Happiness
(and you can get the October Collab Freebie as well).
I like all the old keys in this kit, I used to have a huge collection of old keys...but then, people will tell you I'm a pack rat and will collect anything.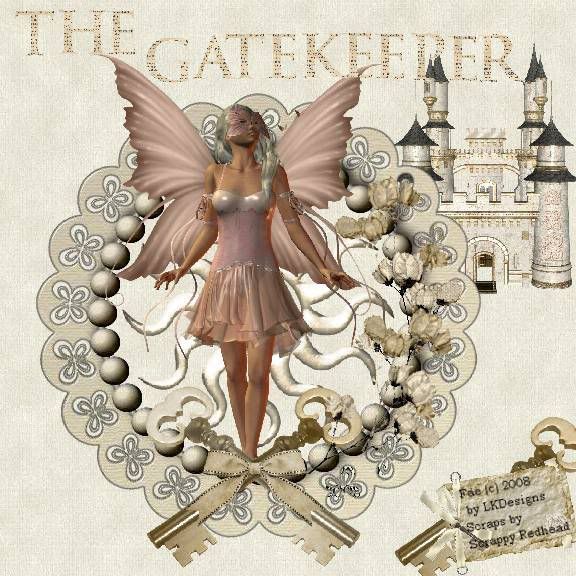 The Alpha in the first tag is the Vineyard Cardboard Alpha from
Carjaziscraps Designs
.
The Alpha in the second tag is the Old Books Alpha from
Humble Scraps
.
On a somewhat similar note, but using a different kit, Tris wanted to try the flying bit. He found out that coming down is the hardest part...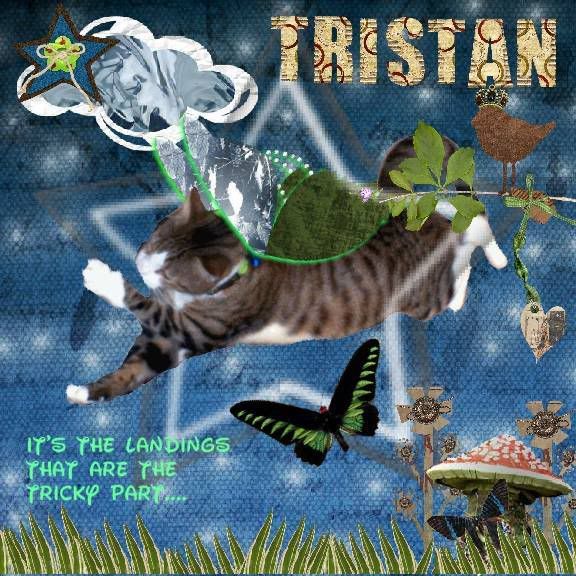 This uses the
Enchanted Kit
by Designs by Helly, which you can find at
AhhhScrap
.