Since I had made Daisy a Princess, I felt that I needed to make her new brother, Harley, a Prince. Fair is fair, right?
Or at least make him a prince in training.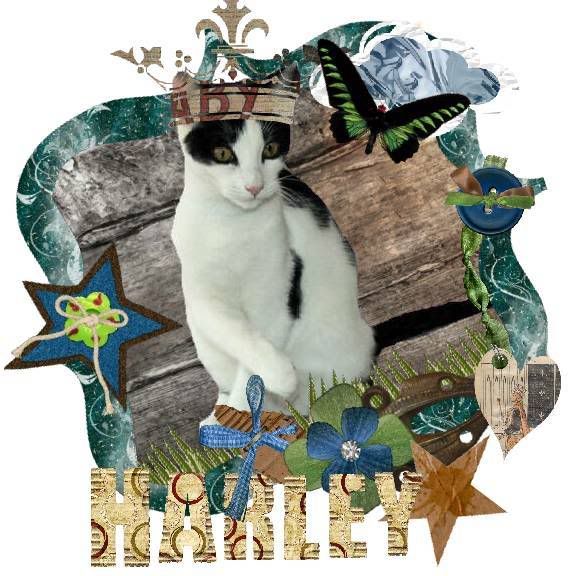 Both this tag, and the one below uses the Enchanted kit from Designs by Helly. The Alpha on Harley's tag is from
Carjaziscraps Designs
.
After taking an afternoon nap - it seemed the right thing to do, everyone else was doing it - I woke up with the idea for a Fairy Godmother.
And I knew just the cat for the job!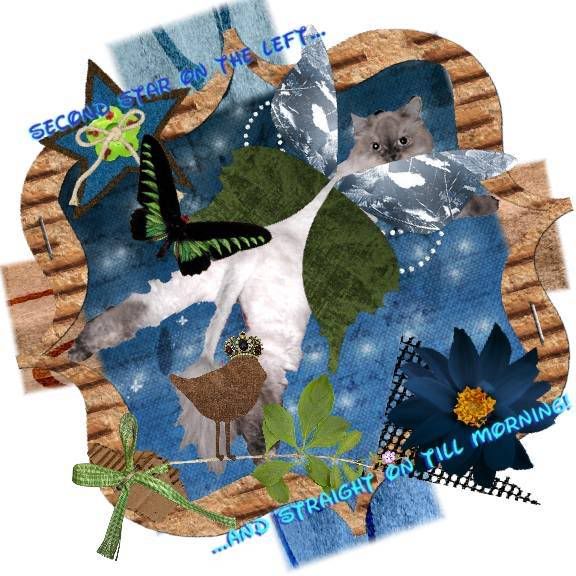 Of course, I don't know...she may need a little guidance there. Do they make GPS systems for Fairy Godmothers?