The kit that I (Oh shoot) forgot to get from the new releases on Friday from
Taggers Scraps
was the
Enchanted
kit by
Cinnamon Scraps
. I've since gone and rectified this situation.
It's a beautiful kit that combines realistic elements with fairy fantasy. If you like fairies and love doing fairy layouts, you'll really want to add this to your collection.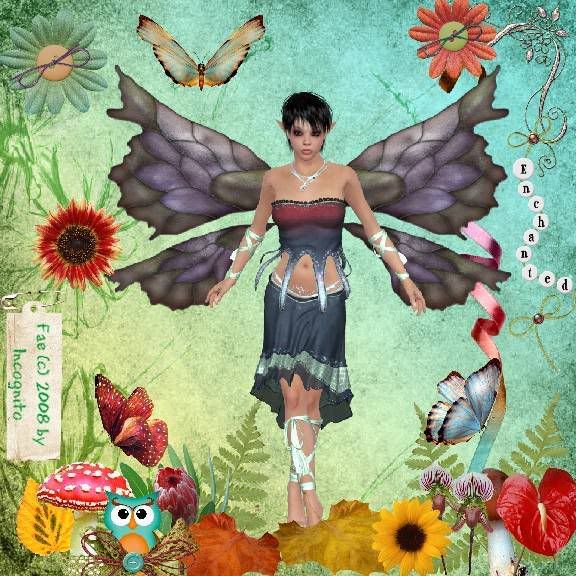 This uses one of
Incognitos
fairies from the Fairy Pack I collection.
Incognito sells at
Sweet N Sassy Digi Scrapers
and they are the only one that sell her collection with a Person Use option (for $3.99 US) instead of the commercial use option ($6.00). When I first bought from them, I got a bad link, which they corrected immediately upon receiving my complaint. I've since bought from them and have no further complaints.
And this importantant why? Hang out and you'll find out.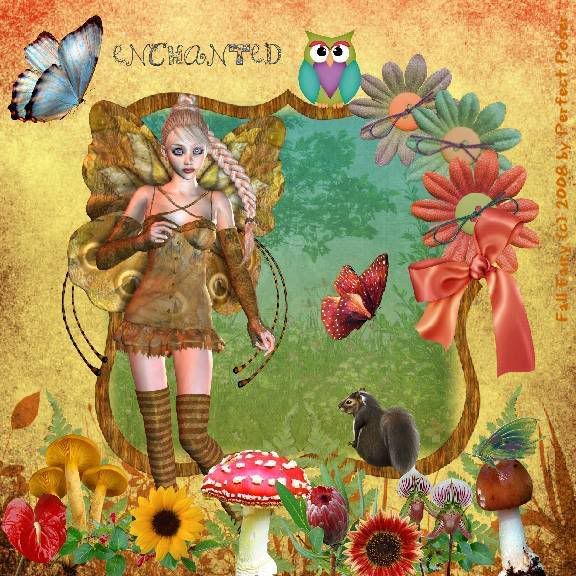 This little poser is from the Fall Fairy collection (c) 2008 by Perfect Posers. I called the piece the door into summer, although it looks more like she is stepping through into the fall world. A nice piece for the current season.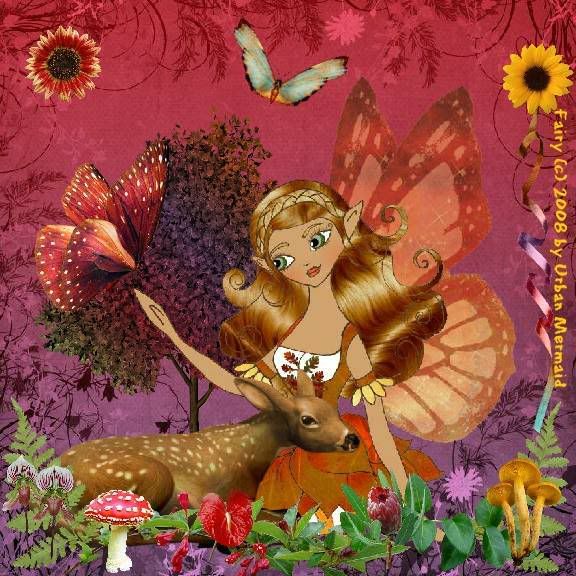 The Fairy in this one is (c) 2008 Urban Mermaid and was designed to go with her Fairy Dreams in the Forest Kit. It is a freebie
on her blog
as part of the newly launched Sweet N Sassy Digi Scrappers Fall Blog Train.
You can climb aboard with Urban Mermaid, or start at
Angelina's Designs
which is the first stop.
Don't miss your chance for what should prove to be a great fall collaboration kit.
(On a side note, it appears that
is organizing a Thanksgiving Blog Train. Stay tuned!)