I've been really bad of late about remembering to add the copyright. One set that I did not add the copyright for is the Devil Boy set.
I downloaded them from
HERE
and I'm not sure - I think that's either Czech or Russian, but I don't read it, not even a little bit.
So I haven't the faintest idea who to copyright them to.
Devil Boy
This uses
Urban Mermaid
's
Doodle Daze Halloween
Collection. I didn't like this when it came out, but it's proved very useful.
Note that when you're buying this kit, you also need to get the optional
Doodle Daze Stickers
,
Doodle Daze Wings
, and
Doodle Daze Word Art
.
There's also a Freebie Add-on that you can download from
HERE
.
Devil Boy Too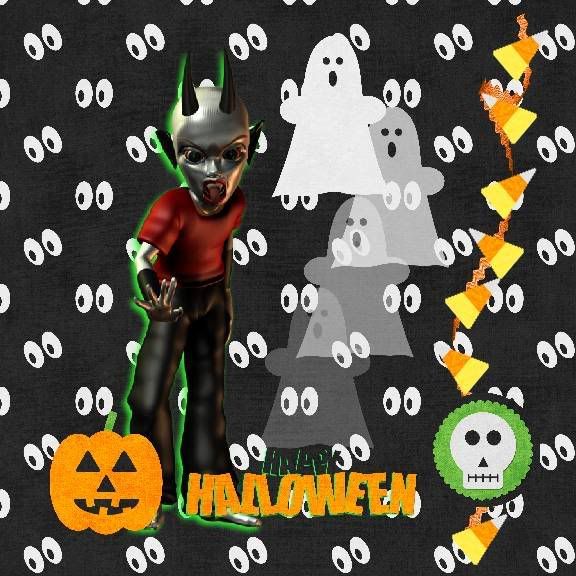 The Scraps are from
Jessica Edwards
Trick-or-Treat
scrapkit. I was trying to make the ghost look like he was rising, but I don't think it worked.
Don't miss out on the
formerly free add-on
.
The Return of Devil Boy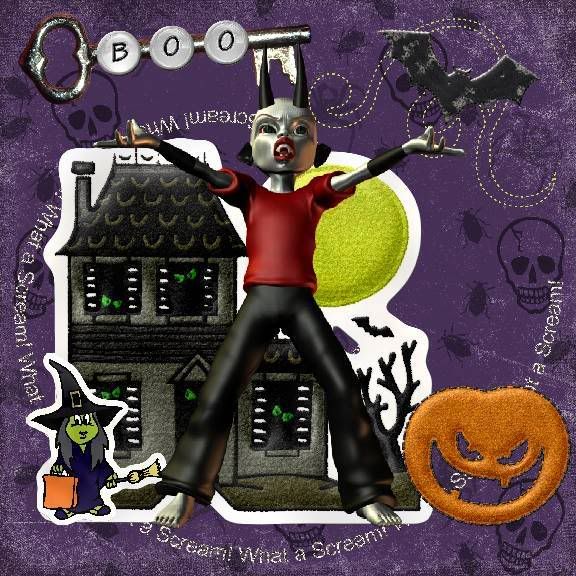 The scraps are from Kathy Goldstein's
What A Scream
Scrapkit.
Devil Boy Strikes Again
Scraps from the Creature Comforts Scrapkit © 2007 by Jennifer Lieberenz & Danielle Fenning of
Scrapoutsidethebox.com
. We are collecting this and I have to say, it's one heck of a nice Halloween kit for free!
In case you're not Halloweened out yet, Truly Inspired has launched a Blog Haunt. You can pick it up starting at
Honored Scraps
. In the end you got one big Freebie Collaboration kit.