After knocking myself out last week, I'm doing a bit of a tribute to
The Maltese Scrapper
this week, which is also taking a bit of an easy route.
I started out using her
Animal Mask 1
collection. Here is Ernie of
The Island Cats
. He's the black sheep of their family.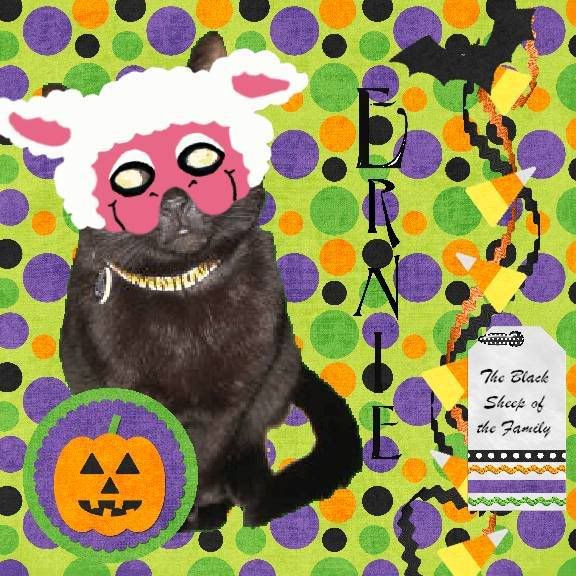 The Alphas in these tags are from
Free Digital Scrapbooking
(except where noted). I used
Jessica Edwards
Trick-or-Treat kit on this one.
I had a bit of hard time with the Koala, but in the end felt this was a bit of inspiration, especially was
Huffle Mawson
bills herself out as "Explorer Cat".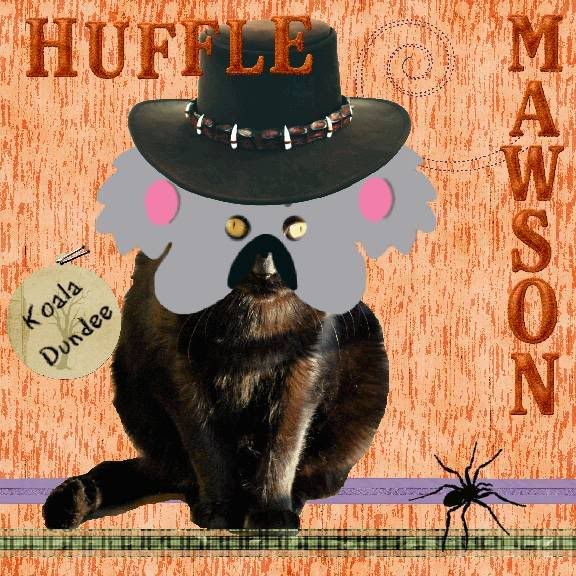 The Scraps are from the What A Scream kit by
Kathy Goldstein
. The hat was something I went out and giffed myself. The Alpha is from Miss Crow at
Clever Crow Designs
.
Parker
has just the right expression on her face to pull this off, don't you think?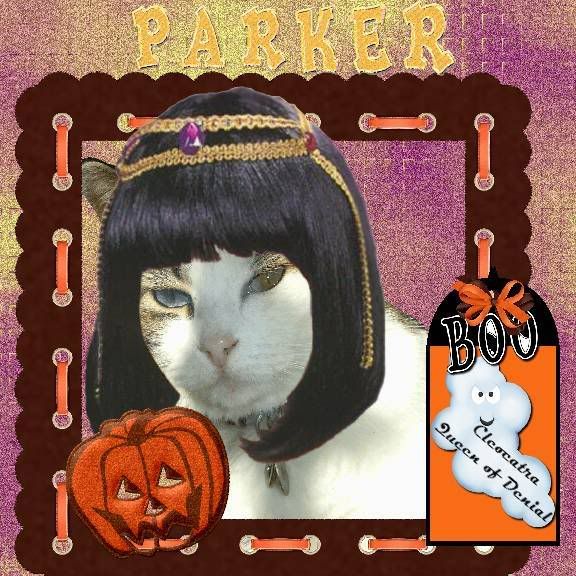 The Cleo wig was from the
Wig Out 3
collection, which was mostly male wigs. The felt pumpkin was from
Monika Digital
, and the scraps were from the Halloween Collaboration from
Scrap Happiness
.
I had originally planned to use
Captain Jack
for Kung Fu Panda, but I couldn't find the right pose.
DoryDoo
on the on the other had had those Kung Fu moves down.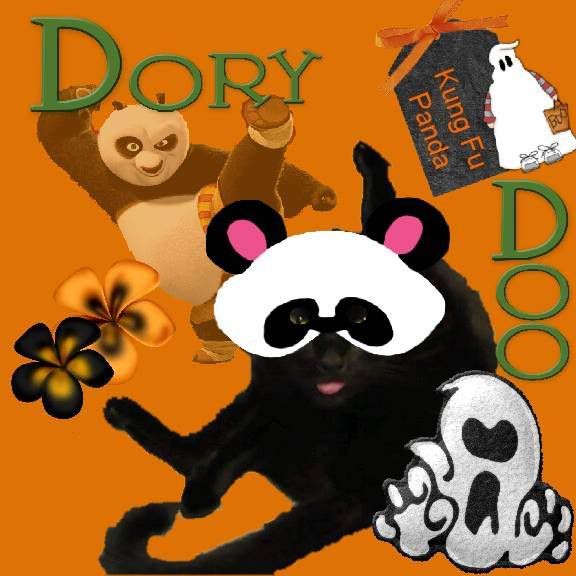 The Ghost is from the uncredited MMA Puffy Felt sampler. The Scraps are from the Spookable kit from
Honored Scraps
.
So that's our first four "Costumed Caper" Cats. I need to go look throught the dog sites Miss Ann sent me and use some doggies as well. While there is a "Dogs with Blogs" and a so called "Dog Blogosphere", the cats seem to party more and so we have a bunch of doggies that hang out on Cat Blogosphere.