I got this multi-color owl pack off Digi-free and just felt like playing with it. I like owls. I must be a night owl myself, since I can never seem to sleep when I'm supposed to.
All of the owls are (c) 2008 by
Paci Tubes
.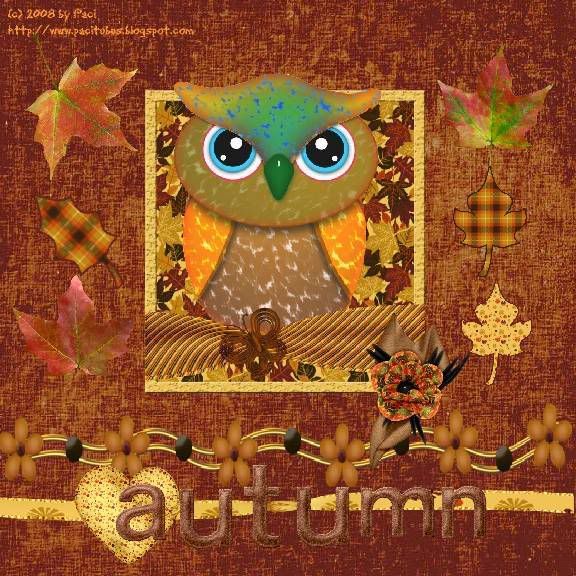 Autumn Owl
uses the Autumn Splendor freebie from Hesascraps. (There was no like referenced in their TOU, sorry.) I really need to go look for a good autumn scrap kit or kits. The freebies aren't doing it for me. The Puffy Alpha is (c) 2008 by Misschifis. (Again, no link referenced on their nearly unreadable TOU.)
Winter Owl
Uses the Winterland kit which is (c) 2008 by
Soxsational Scraps
. I really like this kit, and I think just released a new Christmas themed one (Wintermagic), which I'm tempted to get as well. Not that I need another Christmas themed kit when I've got...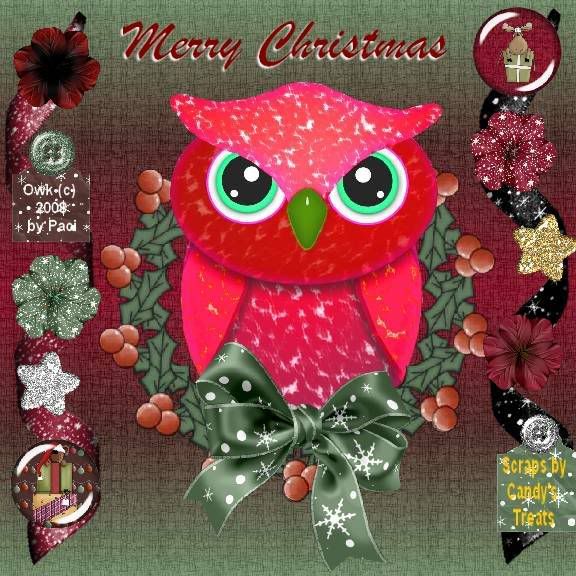 ...the O Christmas Tree Mega-kit from
Candy's Treats
. I did move the ribbons and bows into another folder, as well as the "stickers". There's over 200 elements and more papers than I care to count in this collection. And all for a measly $3.00 at
Tagger's Scraps
. You can't go wrong on this one kids, seriously.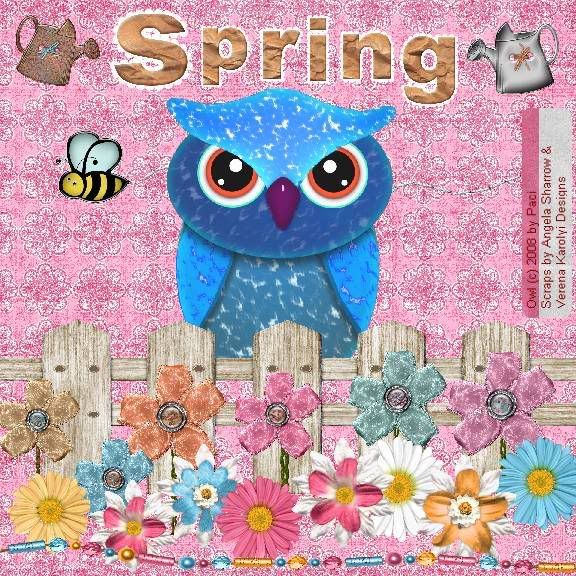 After winter, we of course find
Spring Owl
who helps get all the flowers growing. This is from A Spring Garden, a collab kit between Angela Sharrow and Verena Karolyi which was a monthly kit from
Digital Freebies
. (OMG! I forgot to go get my FRIDAY FREEBIE! What was I thinking?)
It's one of the few collab kits I really, really like and that I use all of the pieces from. It's still available - broken down by designer - in the Digital Freebie's boutique.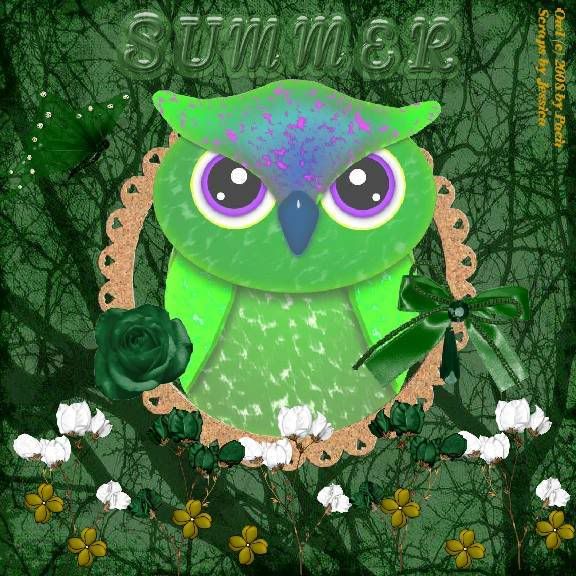 April showers bring May Flowers and the deep, deep greens of
Summer Owl
I used the
Envious
freebie from Scraps by Jessica for this, it's a nice little kit you might want to go and pick up.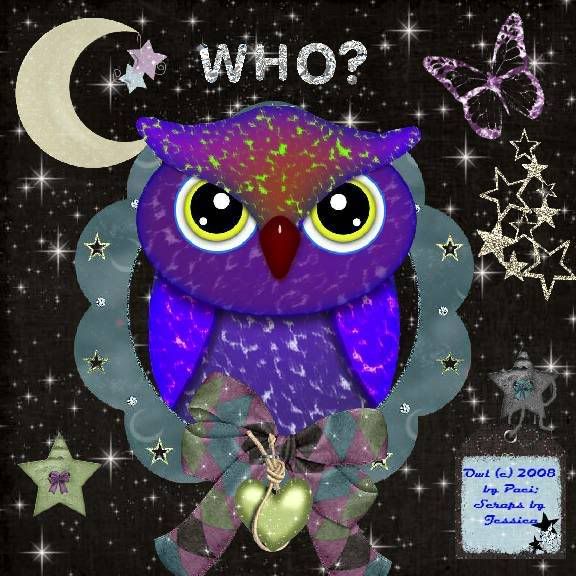 And finally, we have "Who?" That's right,
Wise Old Owl
who is shown off here using the
Sunfidulgence
kit from Scraps by Jessica. The Foiled Again Alpha is a freebie from Dundas Designs.
And now a bonus!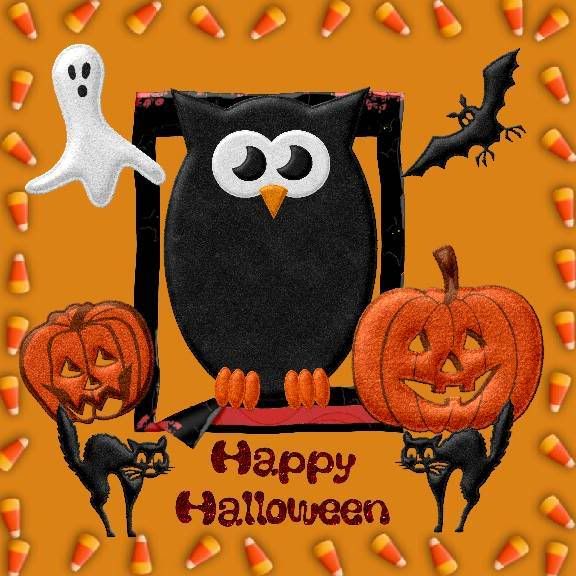 Halloween Hoot
comes to us from
Scrappiles of Digi Style
. I just love their little characters! I used the Taggers Halloween sampler which is (c) 2008 by
Chrming Scraps
. (Don't look at me, that's how they spell it.) Additional Elements are from Felt for Fall pack, which is (c) 2008 by
Monika Digital Designs
.
So, that does it for our little hooty owls. Hope you enjoyed them!