I did a couple of quicky tags to get us through this weeks T-13, the theme of which was House Panthers.
The first one was
Huggy Bear
, a big floofy black House Panther and one of my favorite online cats: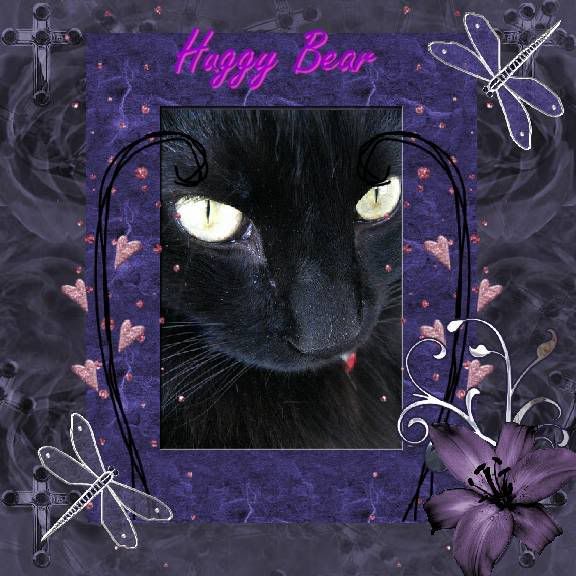 I used
A Gothorian Feel
from Chaos Priestess for his, so it's more goth than scary, but I really got a kick out of the foo-man-choo eyebrows!
The other was
Auntie Spooker
, and I used
Purple Glory
from Chaos Priestess.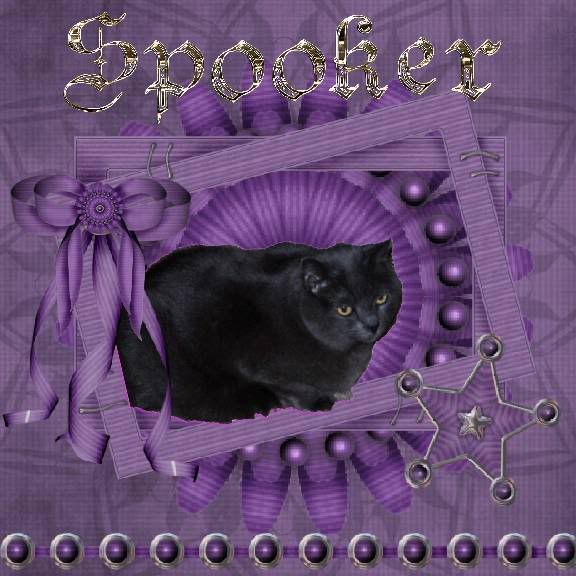 Both kits I picked up on sale at
Digital Chaos
.
You can find the whole of this week's T-13 over at
Castle Diamond
. I had someone complain that the blog was hard to read, so I changed the background, I think this one worked out fairly well. I need to update the credit section on the blog to credit all the great designers who worked on the Domestic Violence Collab kit at
Designer Scraps Livin' Large
that I used to put together this month's theme for my little dark angel's blog.
If you're looking for Booo-tifuly Scraps, the Trick or Treat Blog train is rolling. You can pick it up at
Creations by Jo
. 35 (or so) talented designers are all offering pieces of one huge freebie Halloween kit for you download, so climb on board get everything you could possibly need to scrap the upcoming Halloween Holiday!