These two I did do for myself and they're a little bit more graphic than the Fae tags.
The first one uses Jessica's
Razors and Roses
kit, which I got a
Taggers Scraps
.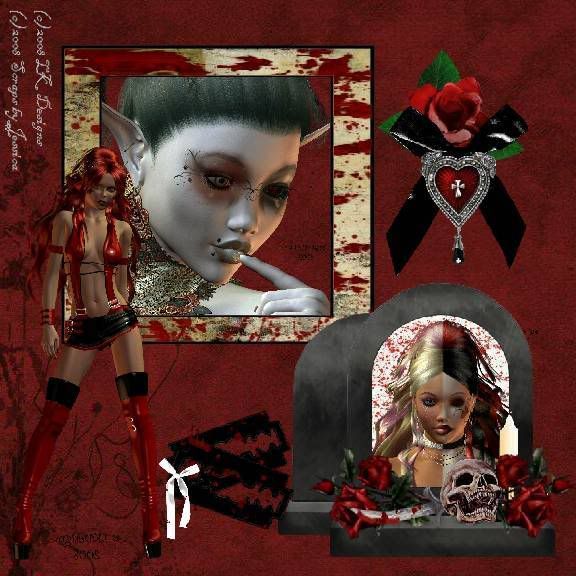 It's a suicide/love triangle thing. The two head shots were from LK Designs'
Good Vs Evil
and and fully body chick is from the
Hard Rock
collection, both of which you can get at Sophisticated Imaging.
The second layout uses
Thru Sugar's Eyes
, also from Scraps by Jessica. This is a kit I think I'm going use quite a bit with the puddins as the colors will work really good, both with Miss Diamond and with Sir Tristan.
The Posers are from LK Designs'
Attitude
freebie.