I found these adorable Little Bears by
Mag's Graphics
on sale at
Moo Two Designs
for just over a buck each (US).
I ended up doing these pieces to 8 x 8 inches as the bears are about 6 inches each and I wanted the extra room around them.
You can check out Mag's Blog
HERE
. She also has a store at
MagsGraphics.com
.
Mummy Bear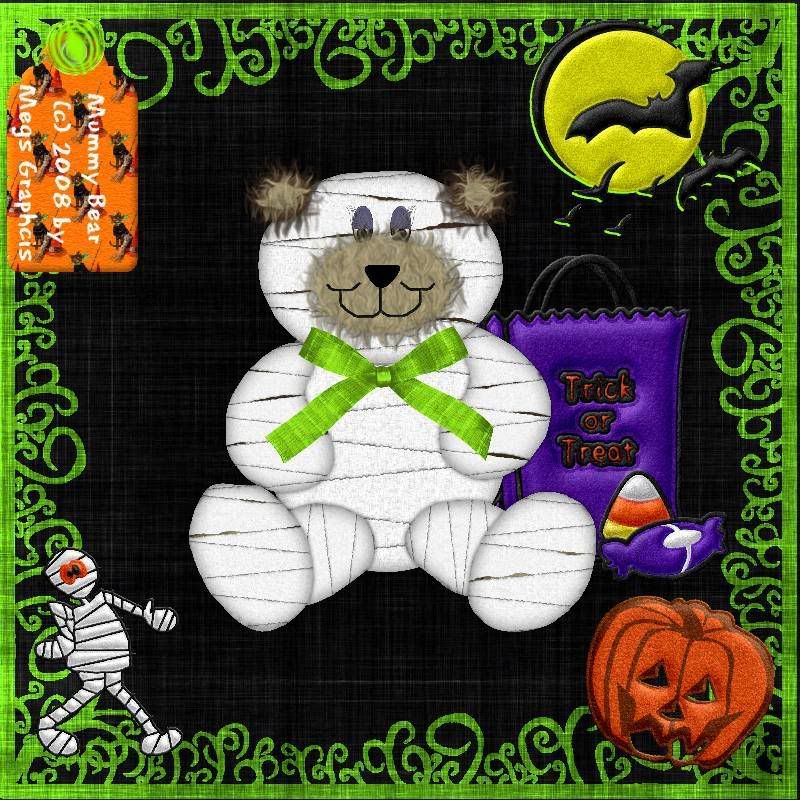 I went with the Creature Comforts kit on this one althought the Pumpkin in the lower right hand corner is from
Monika Digital Designs
, and the tag, which is from
Sparking Special Designs
. We are still collecting the Creature Comforts kit which is (c) 2007 by Jennifer Lieberenz and Danielle Fenning from
Scrapoutsidethebox.com
.
Bat Bear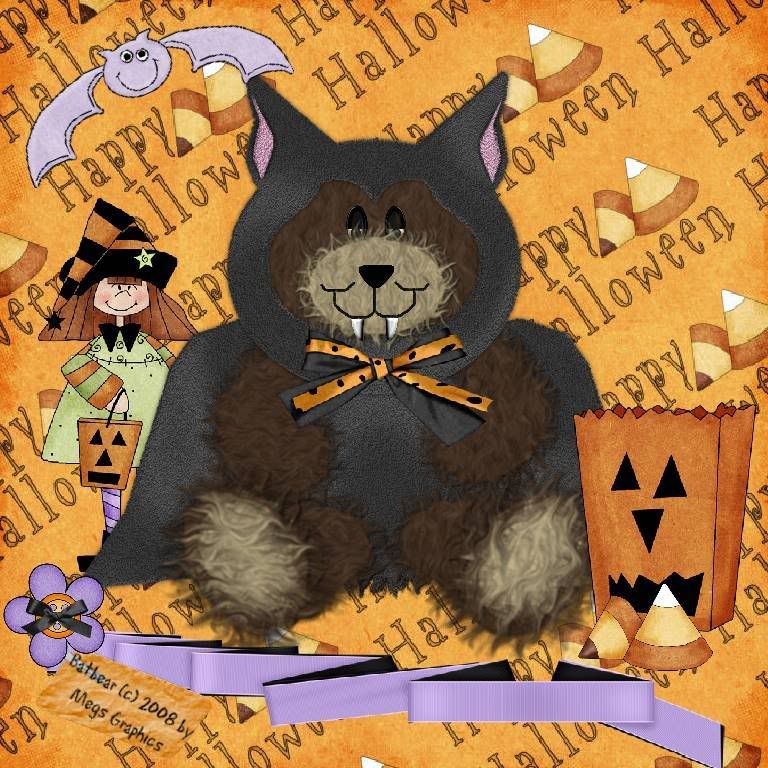 Is surrounded by scraps from
Cinnamon Scraps' Happy Haunting
kit, which is/was a freebie.
Witch Bear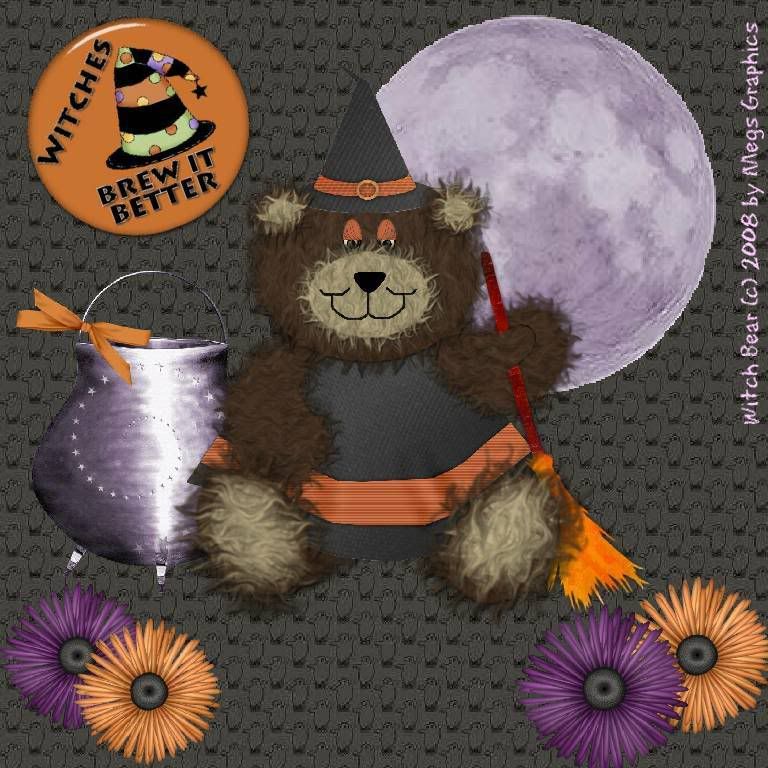 Is decorated with scraps from
Bluedream Designs' Halloween Freebie
, except for the button which was part of Honored Scraps contribution to the
Got Sugar Blog Train
.
Demon Bear
The Frighteningly Cute Demon Bear is sitting in a
Doodle Daze Halloween
by Urban Mermaid.
They really are all to cute to spook!