I used to be a huge fan of Raggedy Ann (and Andy) when I was a kid, but for the life of me, I couldn't tell what happened in any of the stories I read back then.
The Raggedy Halloween kit is from
GF Designz
(Girl Friend Designz) and I got it for a buck from
AhhhScrap
during their first ever dollar sale.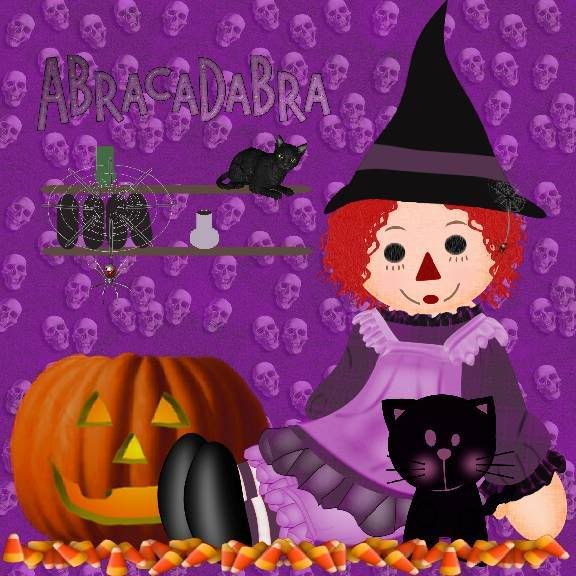 It's a not a really big kit, and it's kind of on witchy theme, but it would be great either to decorate the photos of any wee ones you might have, or for kids' tags.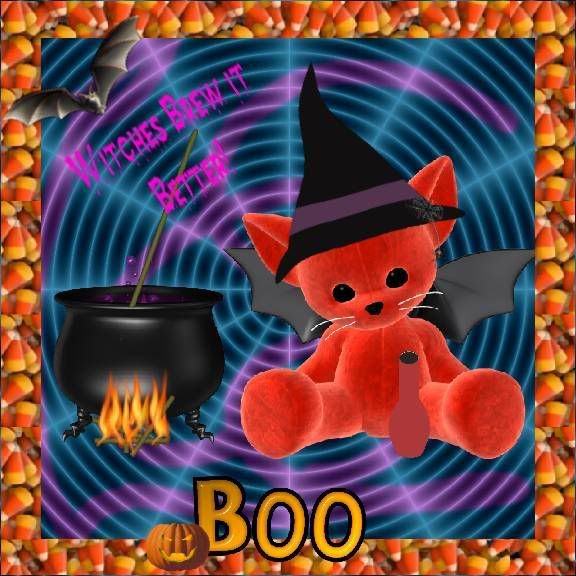 The Lil' Devil cat is (c) 2008 by Calypso Designs.