I'm not really happy, in retrospect, with that first Halloween Owl I did using the Scrappiles of Digi Style freebie.
So I think I will rework that. With everyone (still) giving out free Halloween kits, I've got plenty of scrap material to work with.
Prior the the release of
Hallo HOOT
, the same owl was released sitting on a tombstone, and I had not done anything with that. So...
Haunted Halloween Hoot
The
"Forget me not"
character is of course (c) 2008 by Tiffany Kennedy of
Scrappiles of Digi Style
. The rest of the scraps are from the Creature Comforts kit which is (c) 2007 by Jennifer Lieberenz & Danielle Fenning and which we're still collecting from
Scrapoutsidethebox.com
.
I really enjoy doing these owls. I need to go through my clipart collection and see if there are any more in there I can use. (Of course, I can always redesign with the owls I already have.)
Thanksgiving Day Owl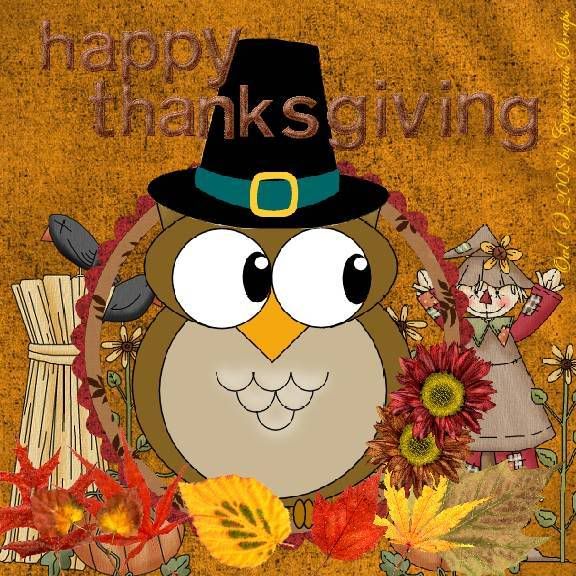 This painted owl is (c) 2008 by
Capricious Scraps
. The Pilgrim hat was a piece of clipart I snagged from
Pastiche Family Portal
.
The background scraps are (c) 2008 by
Soxsational Scraps
from her
Autumn Dreams
kit and the leaves are from
Queenbrat
's Leaf Pack 1. The Puffy Alpha was a freebie from
Misschifis
.
Thankfull Tabby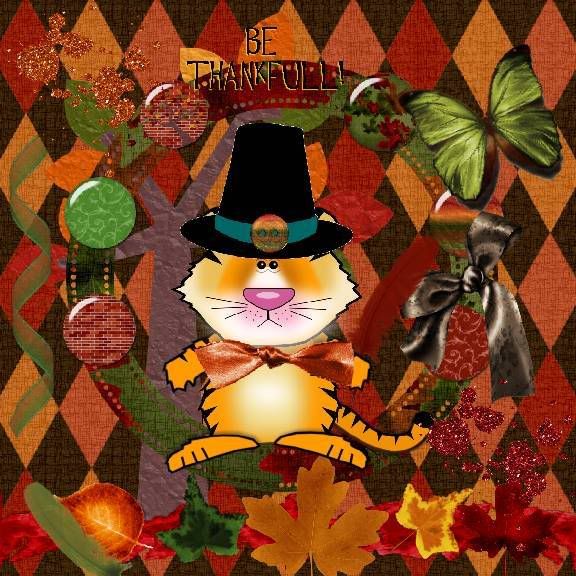 This Tabby/Tiger is (c) 2008 by
Paci Tubes
and the background scraps are from
Candy's Treats
Cozy Autumn
scrapkit.
While I was viewing a showcase blog, I ran across a reference to the
Digiwebstudio
. This is why so many designers are using the same pieces of clipart in their kits. Now I know where they get them from.
I didn't like the owls they had, but they did have a bunch of tabbies, so I probably need to pick those up so I can do some designs for Tris & Friends.
Black cats aren't nearly as hard to find as Tabbies!
Moving along....
Chilly & Frosty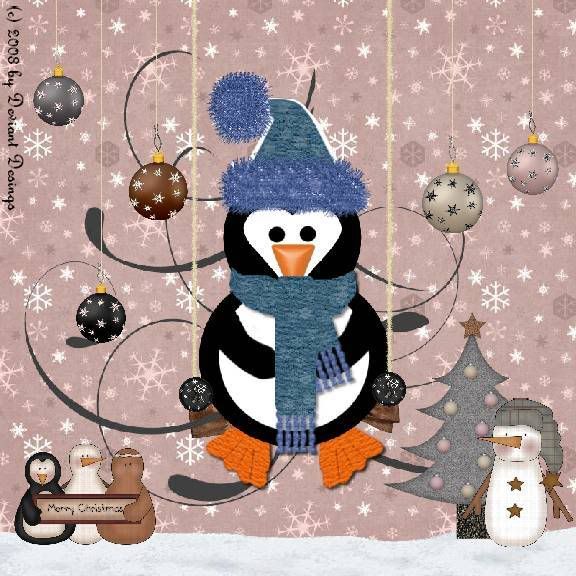 This adorable little Winter Penguin was a freebie from
Diviant Designer
and is (c) 2008 by the same. I used the
Frosty's Friends
scrapkit from
Designs by Ali
.
I was looking at the new releases at Taggers Scraps and telling myself
"No more snowman kits!"
I don't care how cute they are! ::Sheesh::
Come on ladies! Do penguins or something! Or tabbies!