I've been total lax about getting my Fae tags posted, lost a tag I did for Grr, have not done ANY baseball writing AT ALL...
BUT...
I've got all my kitties and canines costumed up for Thursday's T-13 (Yeah!) Plus we hosted
Bad Kitty Cats Festival of Chaos
blog carnival this weekend.
Not much time for romance reading...
Harvest of Colors
uses that October Collab kit from
Scrap Happiness
that I am less then enamored of. I went shopping tonight at
Berry Bliss
looking for Autumn kits, but on the whole, none are really catching my imagination. ::sigh::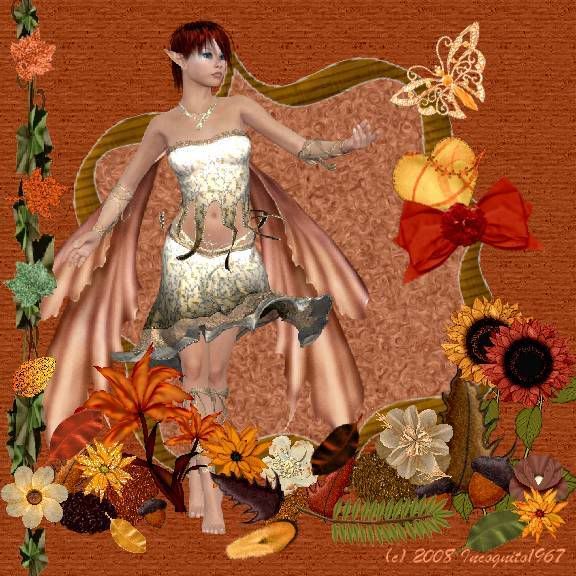 The Fae is (c) 2008 Incognito1967 from her
Fairy Pack 1
.
Alabaster Flight
uses Scrappy Redhead's
Alabaster Daze
kit, which, when combined with her
Autumn Nights
kit might actually be a good alternative to a fall kit.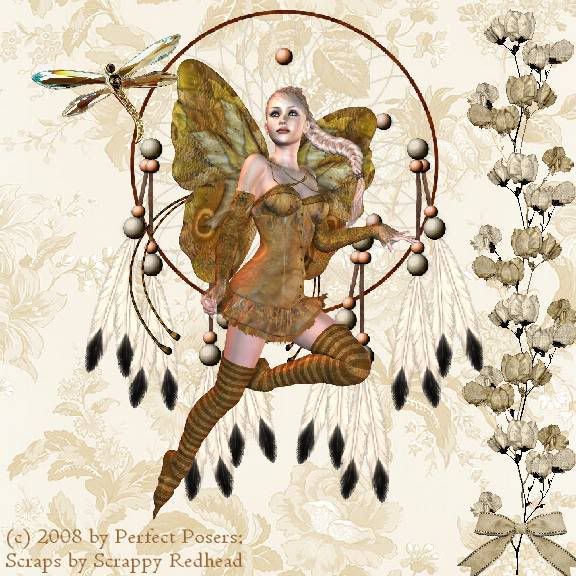 The Fae is (c) 2008 by
Perfect Posers
, from her Fall Faeries Collection.
I think I like winter better anyway. Blues and whites are very appealing to me. So while there was really no use for
Winterland Fae
, I did it because I like the colors, and the ice, and the snow.
The poser in this one is (c) 2008 by Incognito 1967 from her Fairy Pack 1. The
Winterland
scrapkit is from Soxational Scraps. I DID by buy one of her
fall kits
tonight, so we'll see if can do something with that.
Emerald Isle
used a new (to me) idea that I hit upon and I was really bad and grabbed the Ireland photo off the internet without noting the copyright (photo by Jim McGinnis). Granted, it's not for publication, but that's no excuse.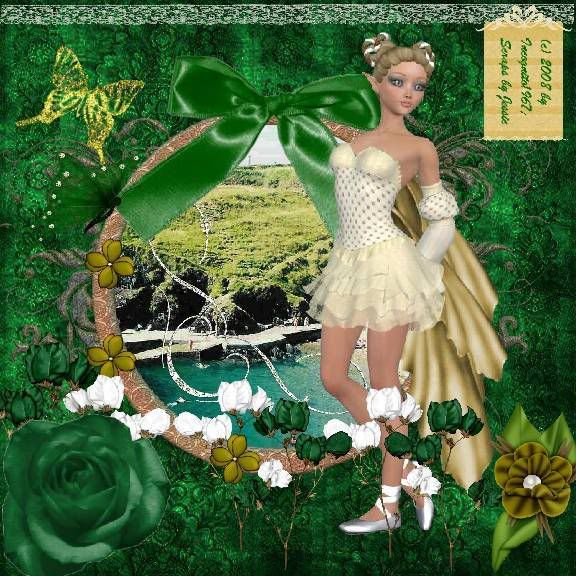 This uses the
Envious
kit from Scraps by Jessica, which is a freebie. The Fae is (c) Incognito1967 from the Fairy Pack 1.
If you want to snag photos, try going over to
FreeFoto.com
where you can find some wonder photos that are available for non-commercial blog and tag use. Just make sure you credit the photographer.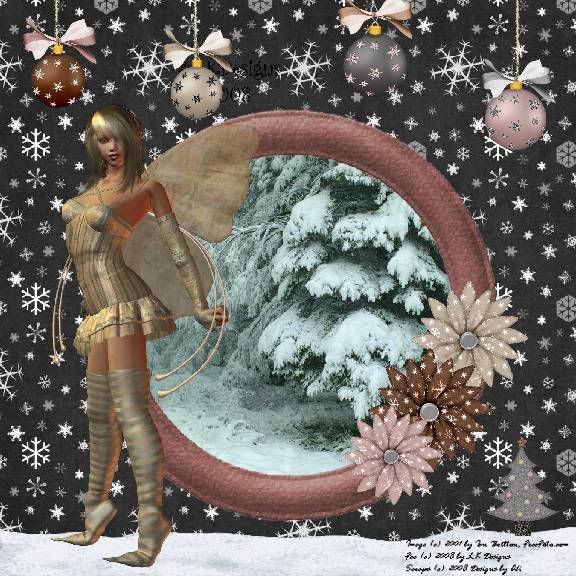 In the case, the photo is (c) 2001 by Ian Britton. The Fae is (c) 2008 by
LK Designs
, and the very lovely kit with the unique winter colors is
Frosty's Friends
from Designs by Ali.
These last two did set me up for something I tried with Tripper's tag for the upcoming T-13. I might go this route for a fall themed T-13 next month. It would certainly save me a lot of work in editing the felines out of the photos.