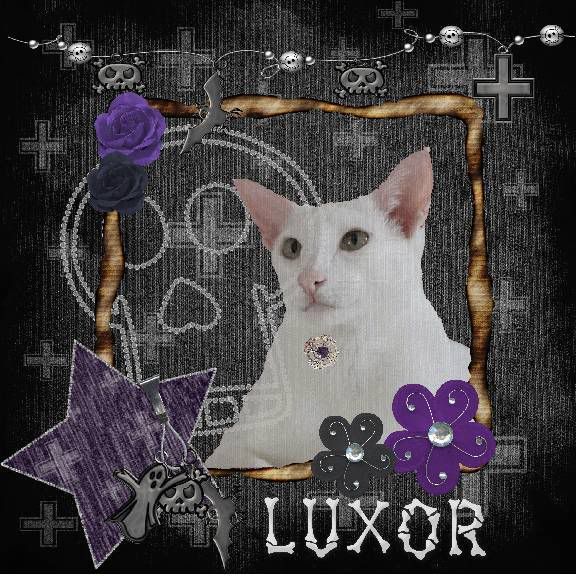 Count Luxor
is of course, the whitest of the boys, and probably the whitest of our group of ghostly cats as well. I used the
Dark Thoughts
kit from
Creations by Jo
on this one. I absolutely love the little pewter charms that come with it.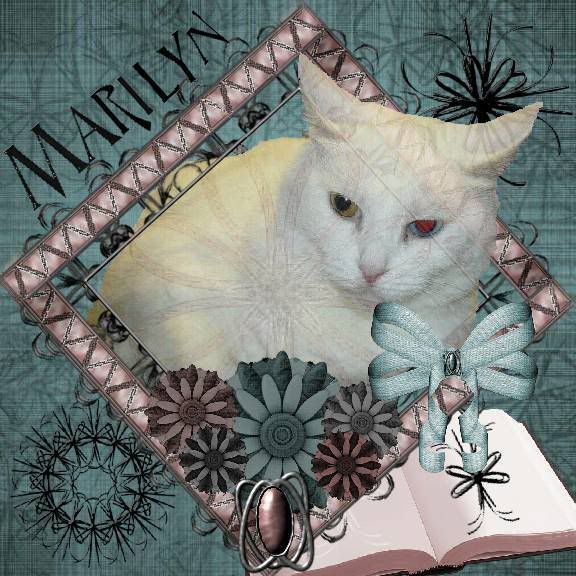 There's no way I could capture the grace and power of Mickey Mantle, without also showing you the unearthly beauty of his one true love,
Marilyn Monroew
.
This is used the very lovely
Rumors
kit from
Chaos Priestess
, which isn't exactly spooky or goth, but it works just right for Miss Marilyn.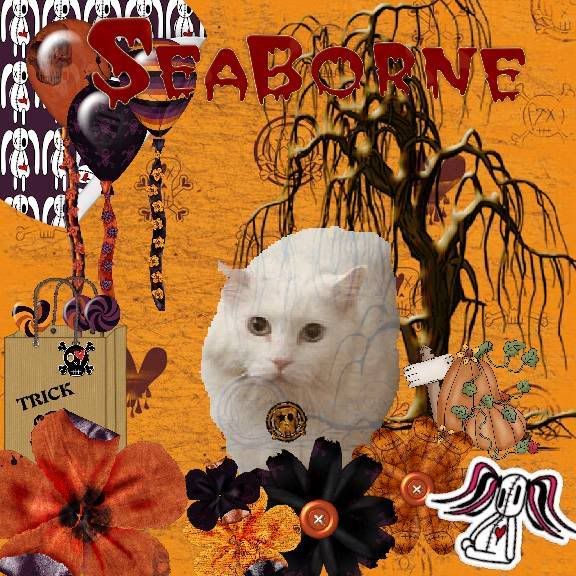 Seaborne of
The Taylor CatSSSSS
is out spooking around on the grounds of Castle Diamond. He's been checkout the scary tree and is not going to see what's in his treat bag.
This uses
Creations by Jo
Fright Night
kit. Don't you just love the balloons?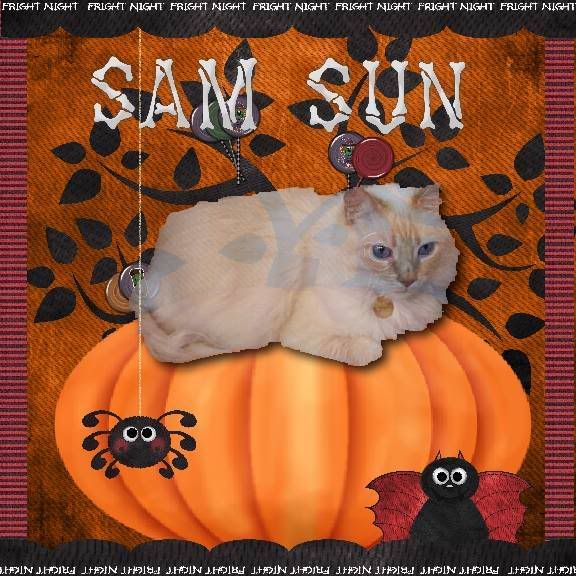 This is my second try at a tag for Seaborne's brofur Sam Sun, I ditched the first one as Diamond would not put her paw of approval on it. This uses the Fright Night kit from
Candy's Treats
- with the Pumpkin add on - which is 100% FREE! And we all love treats at Halloween time, don't we?
I love the little bat and the spider. Too cute! Stop by her blog to download, there's also some word art that goes with it.
Tristan also had fun with this kit. Check out
Tabbylicious
tomorrow to see what he's up to.
All of the Alphas used in these tags are from
Free Digital Scrapbooking
.