Lest I forget my beautiful girl and light of my life...
I was playing with Photoshop filters for both of these.
Goth Princess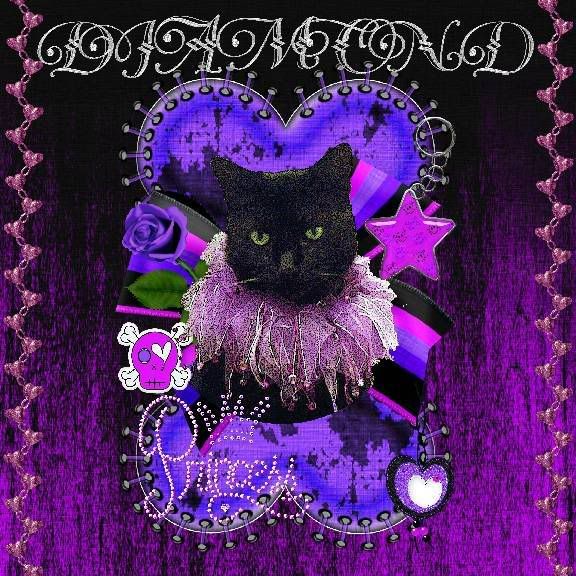 The picture was posterized (Poster edges) before it was giffed, which gives it a kind of grainy quality. The same treatment on Tris picture made it look kind of handdrawn. In any case...
If I'm the Queen of the Damned, then she must be a Gothic Princess, right?
This uses the
Goth Child
kit from
Creations by Jo
, and is exactly the sort of thing I bought this kit for. It just fits her beautifully!
And she really is such a good little puddin'.
The Diamond Alpha was from Jobeth at
JW Scraps
(and I think was made just for her too!)
Fangtastic!
Tristan however disagrees on the good little puddin' status and calls her instead the Demon Cat from Hell. "Brimstone, Demon Cat from Hell" is one of her alternate personalities.
As she says, "if the horns fit...wear 'em!"
This time I used the Neon Edge effect after I painted out the background. Then I giffed the picture.
The scraps are from
Urban Mermaid's Doodle Daze Halloween Collection
, which, as I've mentioned before, is made up of a variety of pieces so see the
Devil Boy
post below before you go running off to
AhhhScrap
to buy the kit.