Alfred is an honorary
Kattonic Cat
. He lives with the nephew that spoils them so well, and is almost 17 years old. He doesn't play much, but makes a great piece of cat furniture when he's visiting.
Because of his advanced age, his Halloween costume is a little laid back.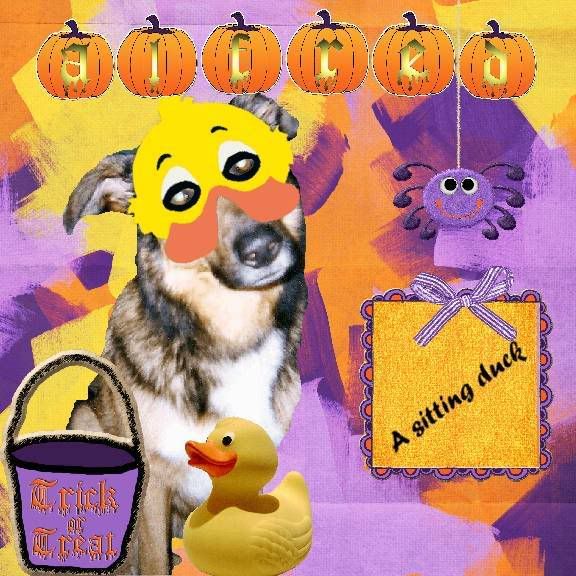 I seem to think his namesake from Batman served as a sitting duck from time to time as well.
This used the Spooked freebie from KayJay Designs which is available at
Digital Arts Cafe
. The duck mask is courtesy of
The Maltese Scrapper
.
Speedy of course is a full fledged member of the Kattonic Cats, being the man cat of the family.
The Southwest themed scraps are from The Maltese scrapper, the alpha is from
Free Digital Scrapbooking
(as is the one I used in the Miss Peach tag, below.
The other scraps from Soxational Scraps
Halloween Fun
freebie.
Hanging out west for a moment, we find Phantom, from
The Chronical of Woos
trying to Woo the babes.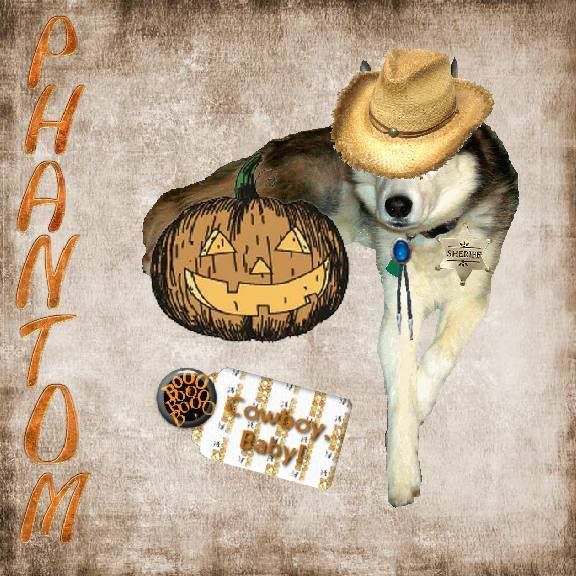 The had is from The Maltese Scrapper, the tag & the button are from
Sparkling Special Designs
, and the Copper Alpha is from
Janel Scraps
.
The rest of the scraps are from
Scrappy Lover
.
And last, but certainly not least, we have the darling
Miss Peach
. It's kind of redundant to ask what kind of witch she is, because we all know she's a very, very good witch.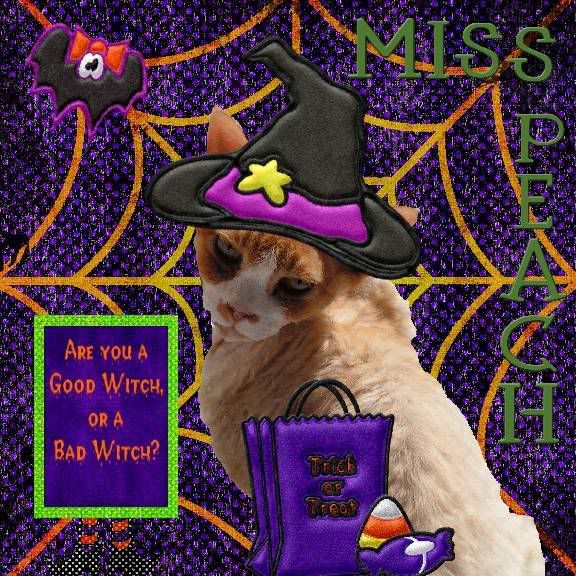 This uses the Creature Comforts collab kit from Jennifer Lieberenz & Danielle Fenning which I've been "collecting" from
Scrap Outside the Box
.
And a non-related bonus:
Tom Turkey
(Chipboard Style) was one of the characters of the Day from
Scrappiles of Digi Style
and is (c) 2008 by Tiffany Kennedy.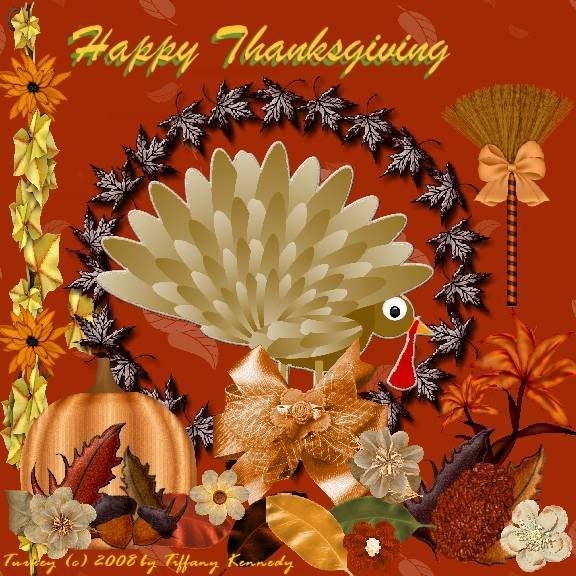 I used the October Collab kit from
Scrap Happiness
to do the layout.
I'm sure the cats will agree that he looks just delicious!