I need to preface this by saying I am NOT a Sex in the City fan. What little I know of the show, I picked up during trivia night at a Miracle game.
Born to Shop
Nor am I much of a shopper. Although of late, as far as online shopping goes, this first tag rather fits.
Urban Mermaid's Scraps in the City collection was part of the $1.00 sale at
AhhhScrap
, so I picked up all three. Irregardless of my feelings for the show, I figure I could do something with them. We do have some glam-pusses in the Blogospher.
The Arinane poser is (c) 2008 by Dancing Fish Designs and is available from
Taggers Scraps
. This is from the the Arinane 2 Collection. The Scraps are from the Carrie kit, and I believe some of them are from the Freebie Add-on you can get at AhhhScraps as well.
UMD also sells at
Sweet and Sassy Digi Scrappers
, but if you're looking for the freebie add ons for her kits, go to
her blog
, as S&SDS charges $1.00 each for them.
Party Girl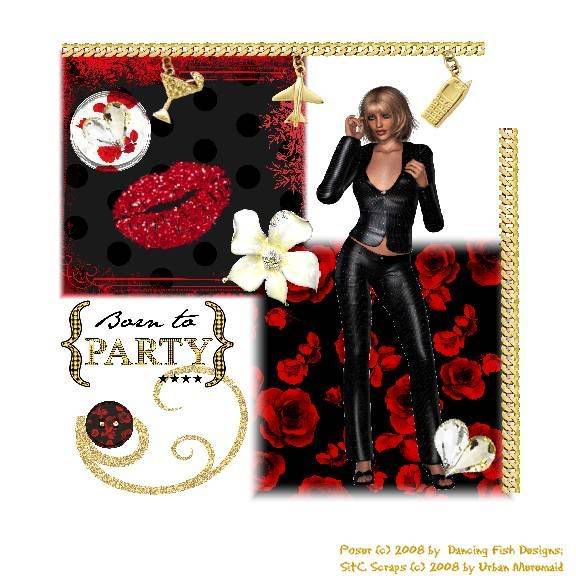 Same deal as the first tag, but this is the Samantha collection from Urban Mermaid. I rather liked the little gold charms in this kit. I'm not sure the Arinane poser fits, but...
Hopeless Romantic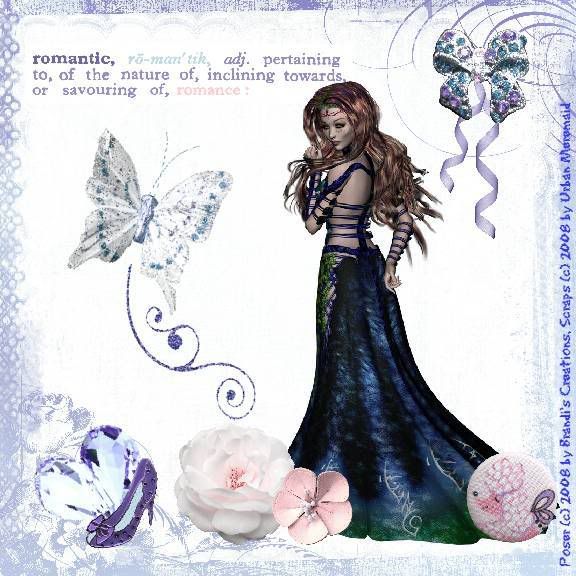 The poser is this one is part of the Glam Girl freebie collection from
Brandi's Creations
. The Scrap kit the Charlotte collection. I'm especially fond of the little poodle button. Not used, but of interest is the cell phone frame in the kit. I'm sure I can find something to do with that!
I'm actually pretty pleased with this piece...perhaps it appeals to the hopeless romantic in me.
I'd like to think I'm done shopping, at least for a little while, but there are at least two new kits come out on Taggers tomorrow that I know I'll be snagging.